Fishers of Men Bible Craft

Note: This craft is also available as a downloadable PDF.
Bible Story: Andrew Becomes a Fisher of Men
Bible Text: Matt. 4:18-20
Suggested Learning Outcome: This fun stick craft will help children remember the job that Andrew left so that he could become a fisher of men with Jesus.
Supplies List:
Craft sticks (4 per student)
Craft eyes
Hot glue
Paint or crayons
Instructions:
Step 1. Instruct children to color their craft sticks in fish like colors. Assist children in hot gluing two craft sticks together at an angle (see image).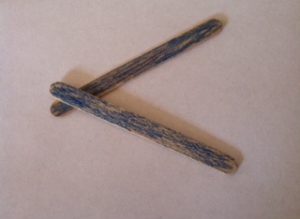 Step 2. Next, glue two more sticks at right angles to create a fish fin (see image).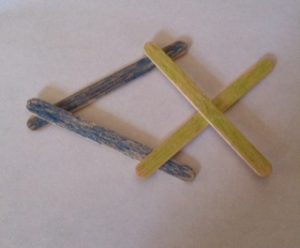 Step 3. Allow children to add a craft eye to complete the fish (see image).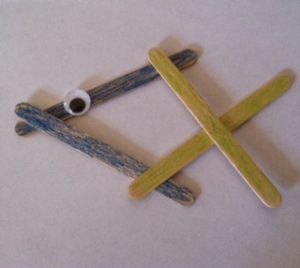 You can also see a list of the types of free, printable Bible activities we provide on the site.
For other related activities, see the links below.