God Helped Deborah to Lead The People Craft

This cool 3D craft will remind children of the important job Deborah did for His people. As they do the craft, they can learn about how God used Deborah to deliver Israel from their enemies. God can also use us to accomplish His will.
Note: This activity is also available as a downloadable PDF.
Bible Craft Bible Story: God Helped Deborah to Lead The People
Bible Text: Judges 4–5:5
Supplies List:
Blue, brown and green construction paper
Glue
Scissors
Crayons
Teacher Preparation: To save time you can pre-cut tree trunks out of brown construction paper.
Instructions:
Step 1. Give students a piece of blue and green construction paper. Instruct children to cut a strip of grass of the green and to glue it to the bottom of the blue to create the ground on which Deborah sat. Next, give students a brown tree trunk and instruct them to glue this to the ground in their scene.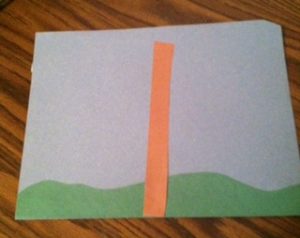 Step 2. Give kids another full sheet of green construction paper and instruct them to fold it in half and then half again. Guide children in cutting palm leaf shapes, cutting as many as the paper will produce. The leaves can be cut in different sizes.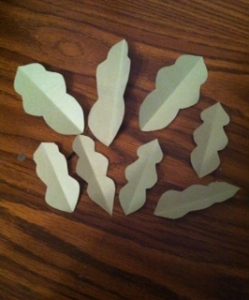 Step 3. When the leaves are unfolded, they can be glued to the top of the palm tree trunk. Keep a good crease in the leaves to enhance the 3D effect as they pop off the page. Place the leaves so that the fronds stick out away from the paper.
Step 4. Children can now draw a picture of Deborah sitting under the palm tree as she judged Israel.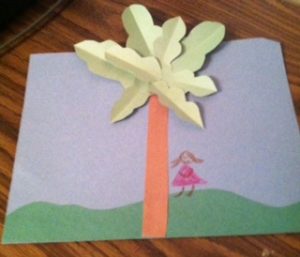 You can also see a list of the types of free, printable Bible activities we provide on the site.
For other related activities, see the links below.