God Made The Animals Bible Craft

Note: This craft is also available as a downloadable PDF.
Bible Story: God Made The Animals
Bible Text: Genesis 1: 20-25, 2:18-19
Suggested Learning Outcome: This fun mask craft will help kids learn that God made the animals and allow children to pretend to be one of God's mightiest animal creations; the lion.
Supplies List:
Paper plate (1 per student)
Several strips of yellow and brown construction paper
Craft sticks
Glue
Orange crayons
Tape
Teacher Preparation: Pre cut eye and mouth holes in the center of each paper plate with a craft knife (or sharp pointed scissors) as this will be a mask for the students (see image).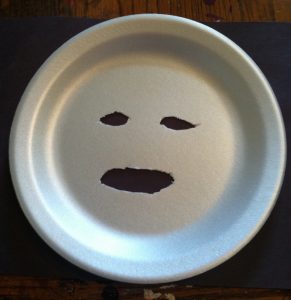 Pre-cut strips of brown and yellow construction paper approximately 3 inches long and ½ inch wide. You will need approximately 18-22 strips to cover the paper plate as the lion's mane (see image).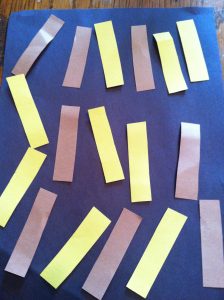 Instructions:
Step 1. Give each student a paper plate mask and instruct them to color the plate orange. Instruct students to draw a lion nose and whiskers above the mouth hole (see image). Emphasize to the students that God made animals of different sizes, colors and kinds.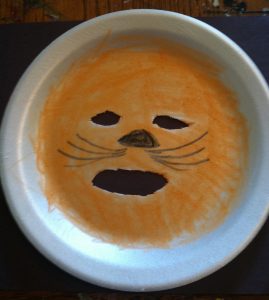 Step 2. Guide children in gluing the brown and yellow strips of construction paper around the outer edge of the paper plate, alternating the colors to create the lion's mane (see image).
Step 3. Tape or glue a craft stick to the back/bottom of the mask for the child to hold (see image).
You can also see a list of the types of free, printable Bible activities we provide on the site.
For other related activities, see the links below.