God Sent a Great Flood Bible Craft

Even in the midst of judgment, God showed mercy to Noah and his family. This sweet child's hand craft will help kids learn about the story of Noah and the ark while creating something to help them remember God's mercy to Noah. It will also preserve the child's handprint with an adorable work of art.
Note: This free craft is also available as a downloadable PDF.
Bible Story: God Sent a Great Flood
Bible Text: Genesis 7:1-24
Supplies List:
Blue construction paper
White, black and green paint
Baby wipes for clean up
Instructions:
Step 1. Carefully paint the palm of each child's hand with white paint and help each to make a good handprint on the blue construction paper.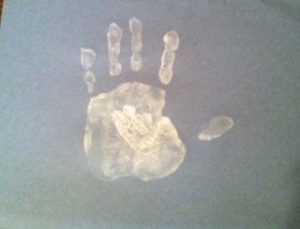 Step 2. When the paint has dried a bit, guide the kids in using black paint to turn the handprint into a dove by adding wings, a beak and an eye.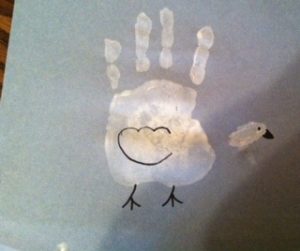 Step 3. Finally, children can add an olive branch to the dove's mouth using green paint. Students may want to add the words "Peace" or "Hope" to their painting as a reminder of what the dove symbolized to Noah and his family.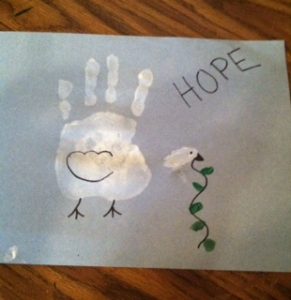 You can also see a list of the types of free, printable Bible activities we provide on the site.
For other related activities, see the links below.