Peter Was Rescued From Jail Bible Craft

Our God is a big God who is able to deliver His people and accomplish His purposes. We can't always understand what those purposes are, but we can always trust that God is able to do what He wants to do. This craft will help children remember the miraculous way in which Peter was rescued from jail.
Note: This free craft is also available as a downloadable PDF.
Bible Story: Peter Was Rescued from Jail
Bible Text: Acts 12:1-18
Supplies List:
Construction paper
Craft sticks
Glue
Crayons
Instructions:
Step 1. Instruct children to color or draw a picture of Peter on construction paper and carefully cut it out and glue it to the top of a craft stick.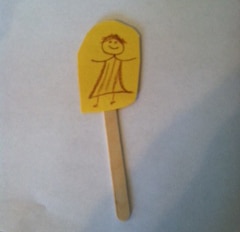 Step 2. Give children several additional craft sticks and instruct them to color the sticks black. Glue the first stick horizontally onto the paper.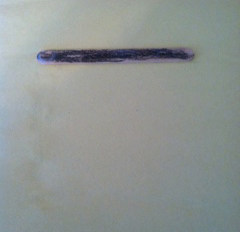 Step 3. Next, glue two sticks vertically with the tops laying on top of the first stick.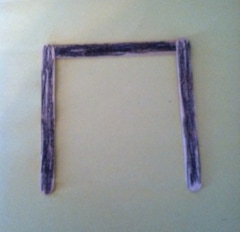 Step 4. At the bottom, glue a stick horizontally making sure the ends lay on top of the ends of the two vertical sticks. Add two craft sticks for cells bars by gluing them vertically in the middle. This will create a jail cell with a slot at the bottom in which Peter can be slipped in and out.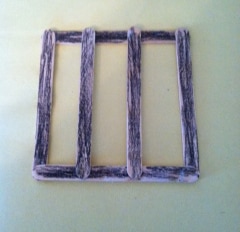 Step 5. Children can place Peter behind the bars and then remove him to reenact this story.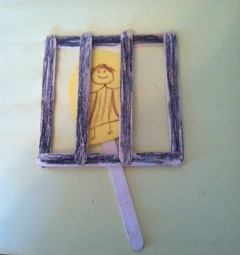 You can also see a list of the types of free, printable Bible activities we provide on the site. 
For other related activities, see the links below.