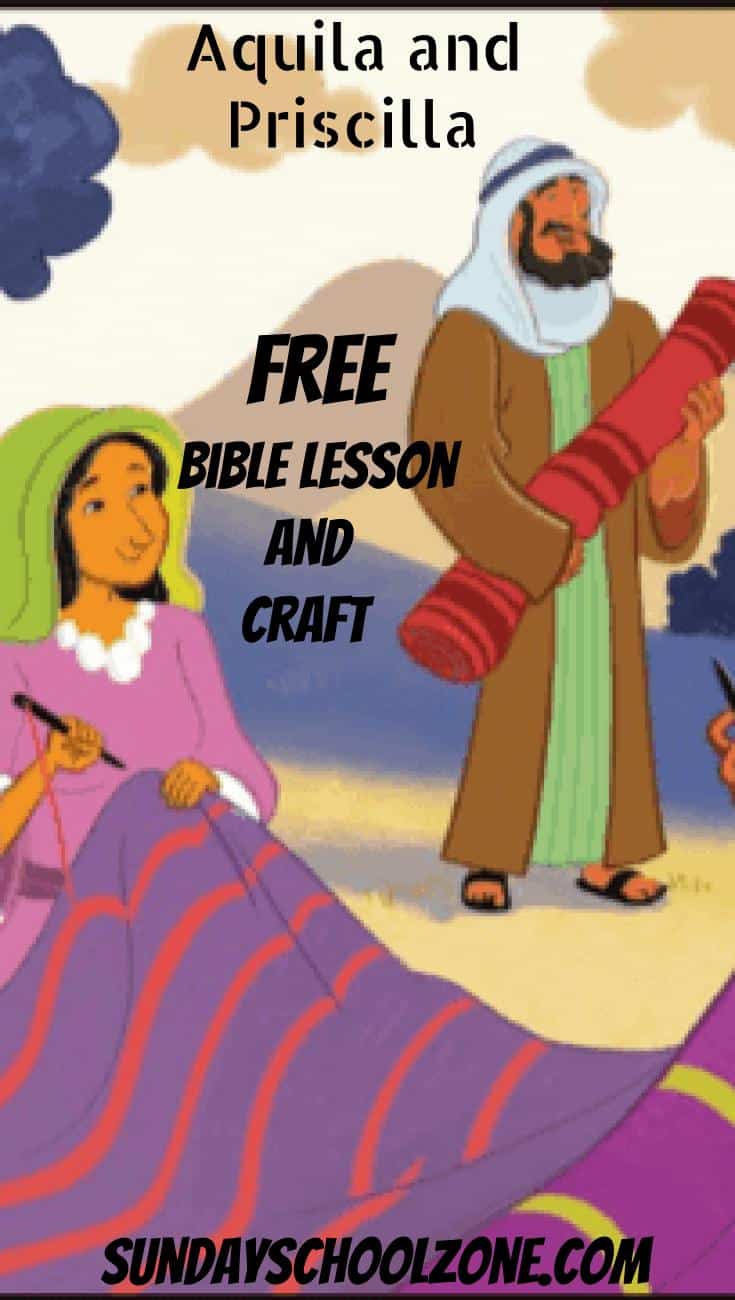 Aquila and Priscilla were a married couple who met Paul in Corinth. Since they were also tentmakers as was Paul, the three worked together in the tent making trade (see Acts 18:1-3). They also were Christians. We don't know the timing or the circumstances of their coming to Christ, but Scripture does tell us that they partnered with Paul not only in the business of tent making, but also in efforts to spread the gospel.
A more complete article about Aquila and Priscilla is available on Sunday School Zone
. The activities listed below are about the story of this important couple.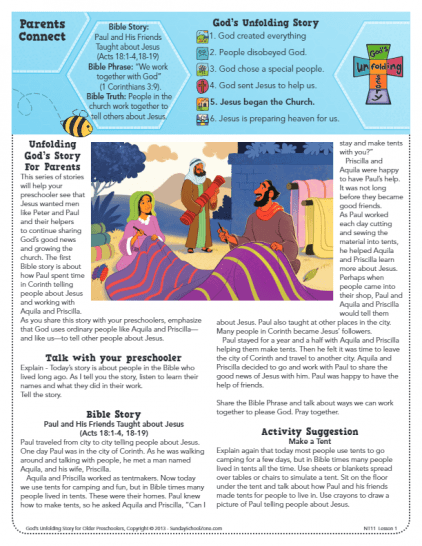 Every lesson from God's Unfolding Story for Older Preschoolers includes a Parents Connect page to help parents or guardians reinforce the lesson at home during the week following the lesson. This is the Paul and His Friends Taught About Jesus Parents Connect Page (NT11L1PC). Click on the Get Activity button below to view and/or download the lesson…
Read More ⇨