Elizabeth Bible Activities
Elizabeth was the wife to Zechariah who served as a priest in the temple not long before Jesus was born. She and Zechariah were both quite old and unable to have children. But God chose them to be the parents of John the Baptist. John would become a prophet and help prepare the people for the coming of the Messiah, Jesus. These Elizabeth Bible activities are about John the Baptist's mother and her encounter with Mary, the Mother of Jesus.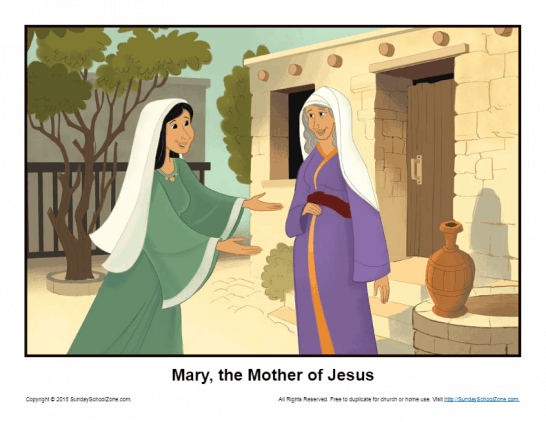 When Mary learned that she would become the mother of Jesus, her world was turned upside down. This Mary the Mother of Jesus Story Illustration will help kids learn that we should gladly accept the roles God has for us.
Read More ⇨