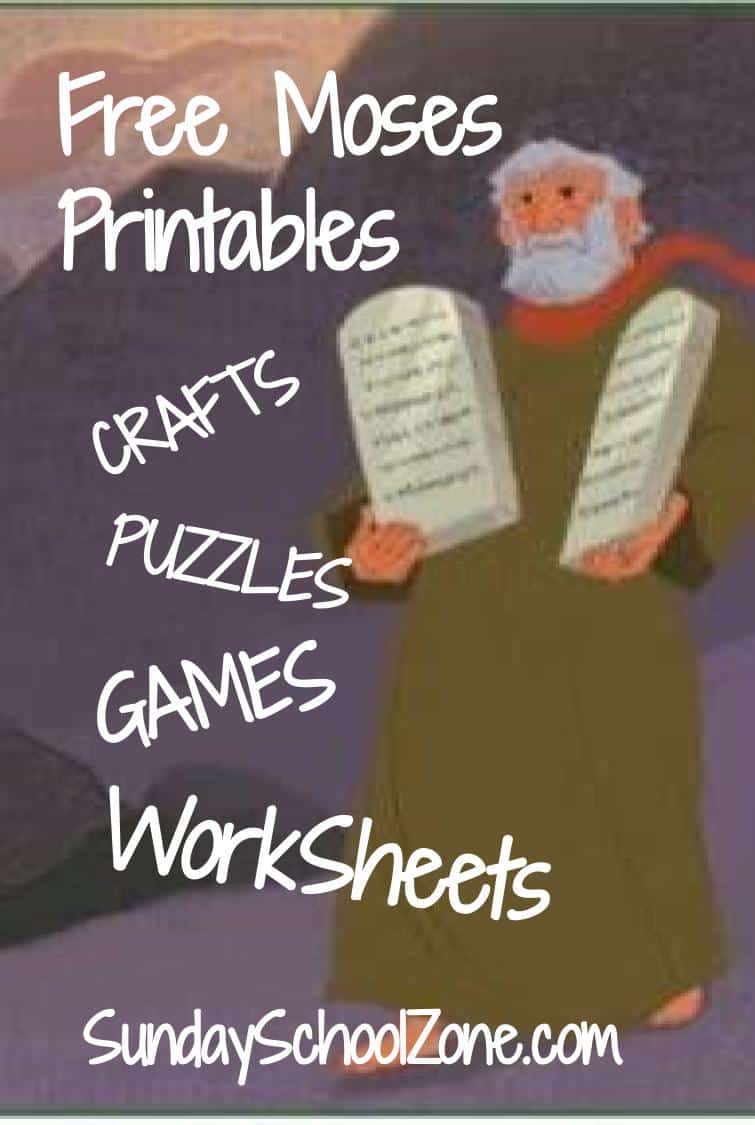 Moses is one of the towering figures of the Old Testament. He was called by God to lead the Hebrew people from slavery to Egypt and later led them to wander in the wilderness for forty years. Moses received the Ten Commandments while the people camped at Mt. Sinai and represented the Lord (Yahweh) to the people and the people to God as they were constituted as a nation at Sinai. These free, printable Moses Bible activities are related to this great Old Testament character.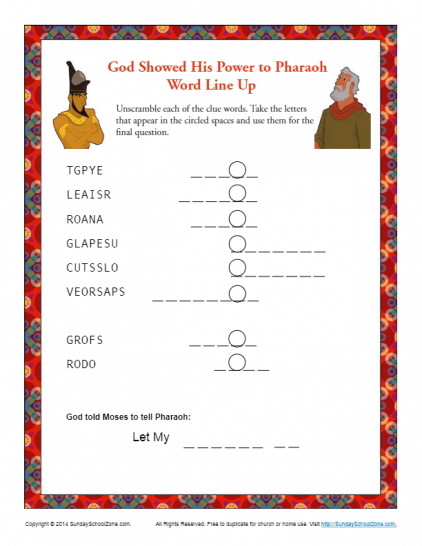 This word line up puzzle is a great review of God's working to free His people as He sent ten plagues on Pharaoh and the land of Egypt.
Read More ⇨
A whopping 19 differences exist between these two images of Moses confronting Pharaoh! Some of them are less obvious than others, but your kids still will be able to find them all!
Read More ⇨
This puppet craft features Moses and Pharaoh in Pharaoh's throne room with dozens of frogs surrounding them. God was sending Pharaoh a strong message.
Read More ⇨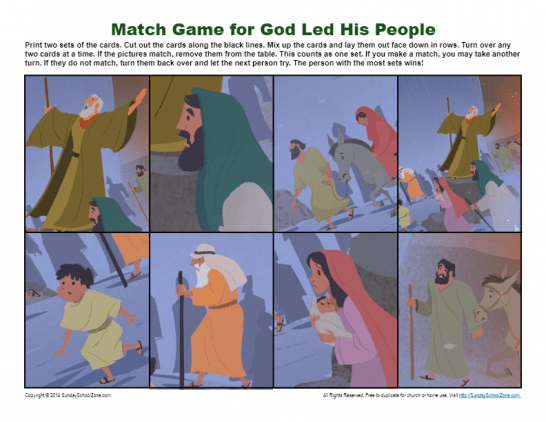 God led His people through the Red Sea on dry land! This match game is a wonderful reminder of this truth. Thank God for the deliverance He provided the Hebrew people.
Read More ⇨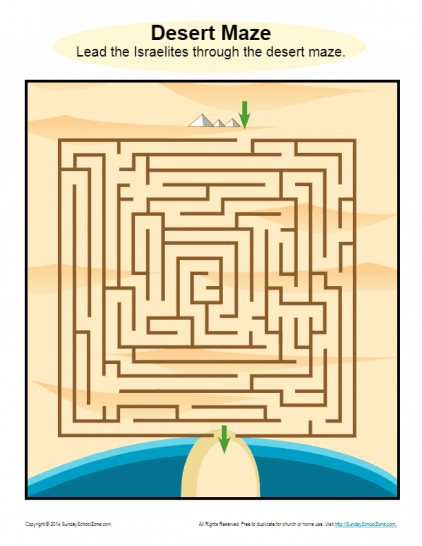 Give your kids a chance to work this maze! It will remind them that even in the wilderness, God guided His people.
Read More ⇨
This crossword puzzle uses words that highlight nine elements of the departure of the Hebrews from slavery in Egypt. This puzzle can be a great reminder of the miraculous help God gave His people.
Read More ⇨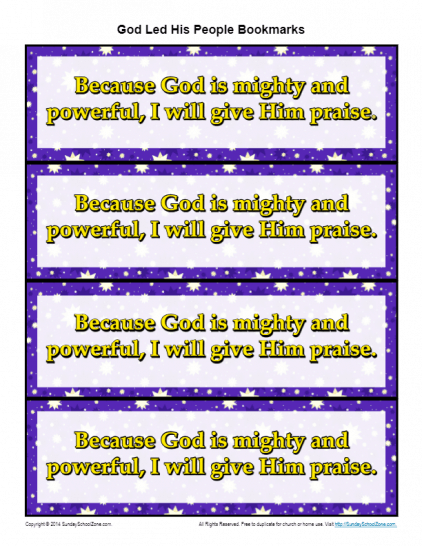 Give your kids these bookmarks, and each one will have a wonderful reminder that God, who is mighty and powerful, is deserving of praise.
Read More ⇨