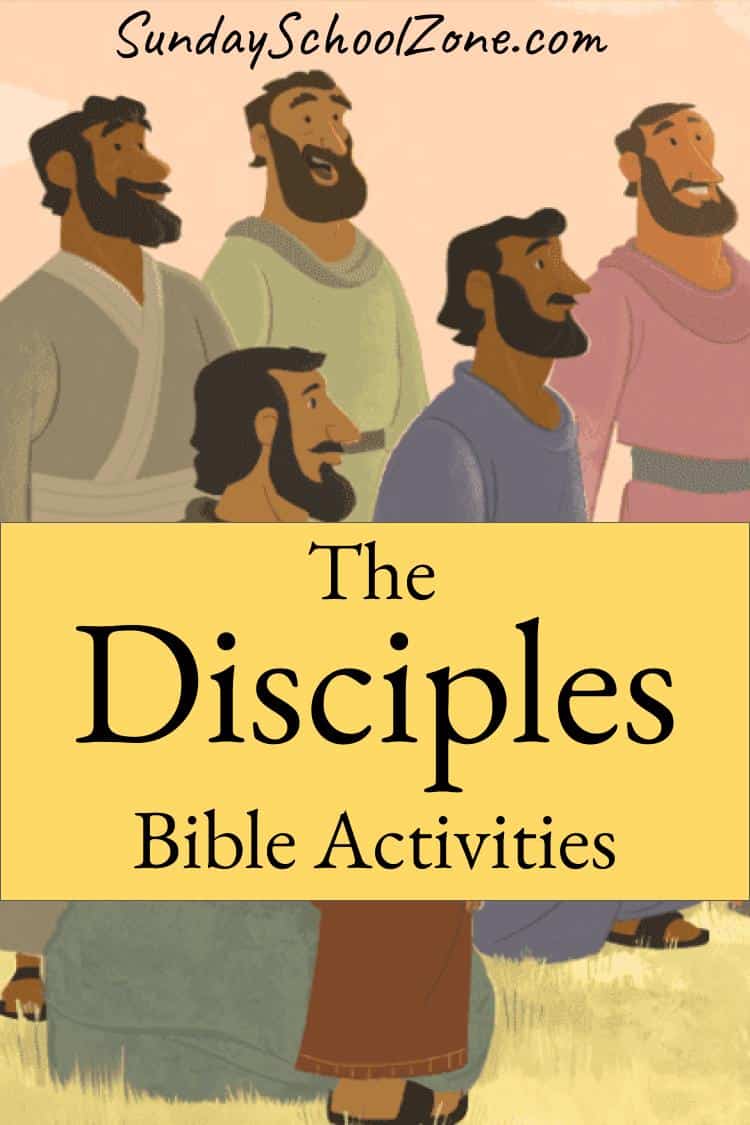 The disciples were those men Jesus called to follow Him during His ministry. They later became leaders in the early church and helped spread the good news about Jesus. These activities relate to the disciples.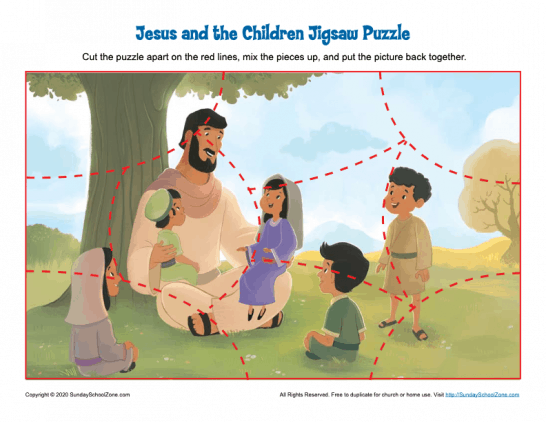 It can be easy for children to think that Jesus and church are mainly for adults. Does Jesus see the simple but real needs of a child? Does He welcome their prayers and hear their concerns? Of course He does, and this jigsaw puzzle, based on the story found in Mark 10:13-16, affirms that Jesus…
Read More ⇨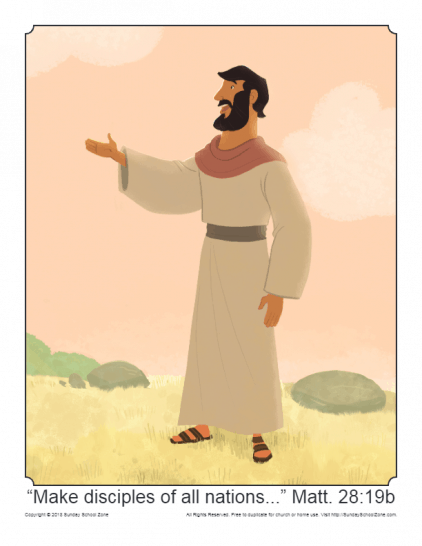 Shortly before His ascension, Jesus told His disciples they would be His "witnesses" and would make disciples of "all nations" (Matt. 28:19-20). This Great Commission Teaching Picture shows Jesus speaking as He delivered this command.
Read More ⇨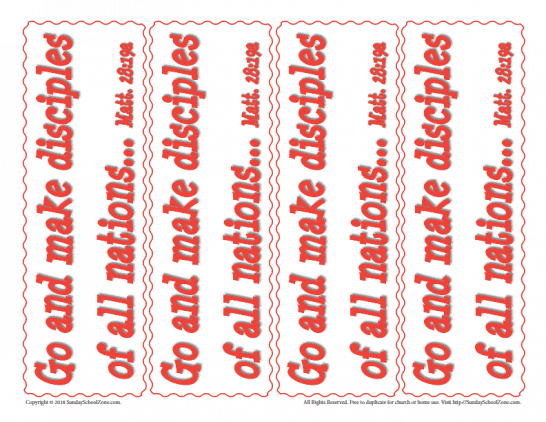 Jesus commanded His disciples to go and make other disciples of people from all nations. These Great Commission bookmarks will make great gifts for kids and will remind children that God's people are charged with making disciples of people all over the world.
Read More ⇨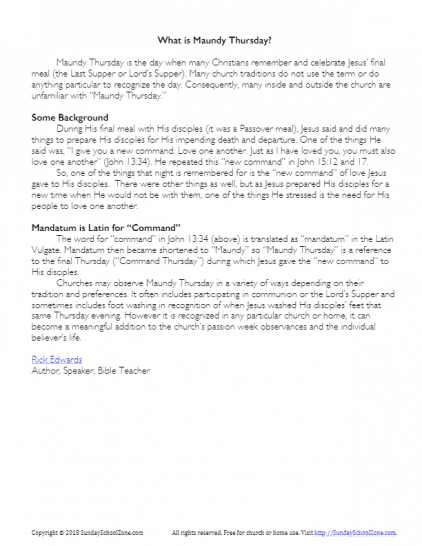 Maundy Thursday is the day when many Christians remember and celebrate Jesus' final meal. However, many are unfamiliar with the phrase "Maundy Thursday." This printable PDF answers the question, "why is it called Maundy Thursday?"
Read More ⇨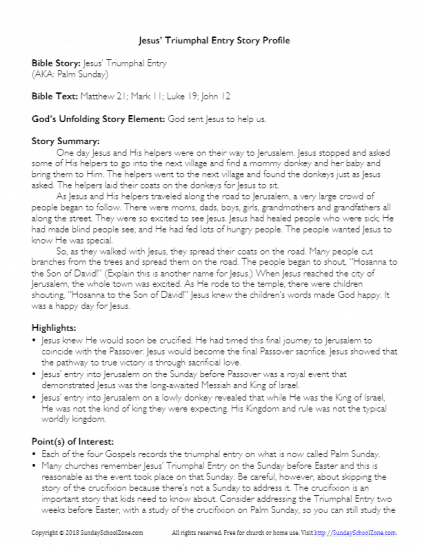 This Jesus' Triumphal Entry story profile provides a simple overview of the story (for kids) along with highlights, points of interest, and an approximate date for the Palm Sunday event. A printable PDF for this profile is available as well as a link to all related activities.
Read More ⇨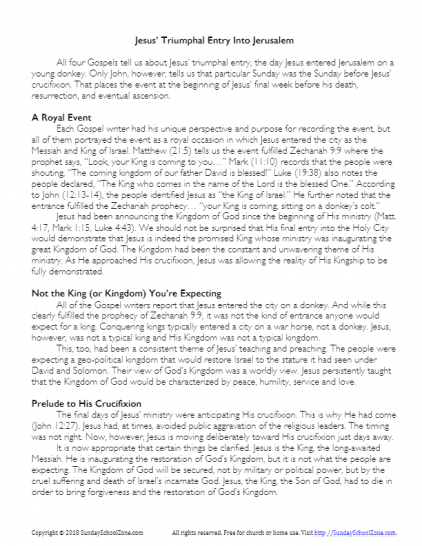 All four Gospels tell us about the day Jesus entered Jerusalem on a young donkey. Only John, however, tells us that particular Sunday was the Sunday before Jesus' crucifixion. A complete article about the Triumphal Entry can be downloaded here as a PDF.
Read More ⇨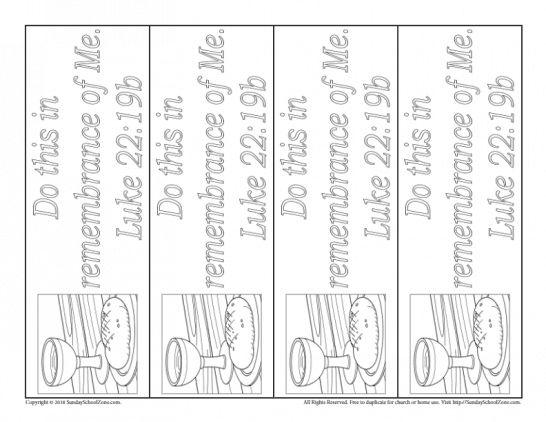 These colorable Maundy Thursday bookmarks include a picture of the bread and wine and have the words of Jesus, "Do this in remembrance of me," printed on the front. They can help children celebrate the event and remember what Jesus did for us.
Read More ⇨