The disciples were those men Jesus called to follow Him during His ministry. They later became leaders in the early church and helped spread the good news about Jesus. These activities relate to the disciples.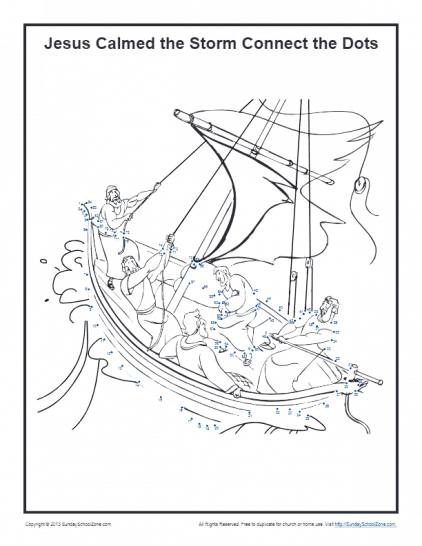 Give your children an opportunity to connect the dots numbered 1–84 in this picture. It's a great exercise, and a great reminder that we need to place our faith in Jesus in every situation we face.
Read More ⇨
This fun and challenging word search puzzle offers children not only the opportunity to find key words; it also has a hidden message to be discovered. Sharpen your pencils!
Read More ⇨
This matching game gives children an opportunity to have fun playing a game while they learn about the power of Jesus to immediately make a violent storm totally calm.
Read More ⇨