Adam and Eve Bible Activities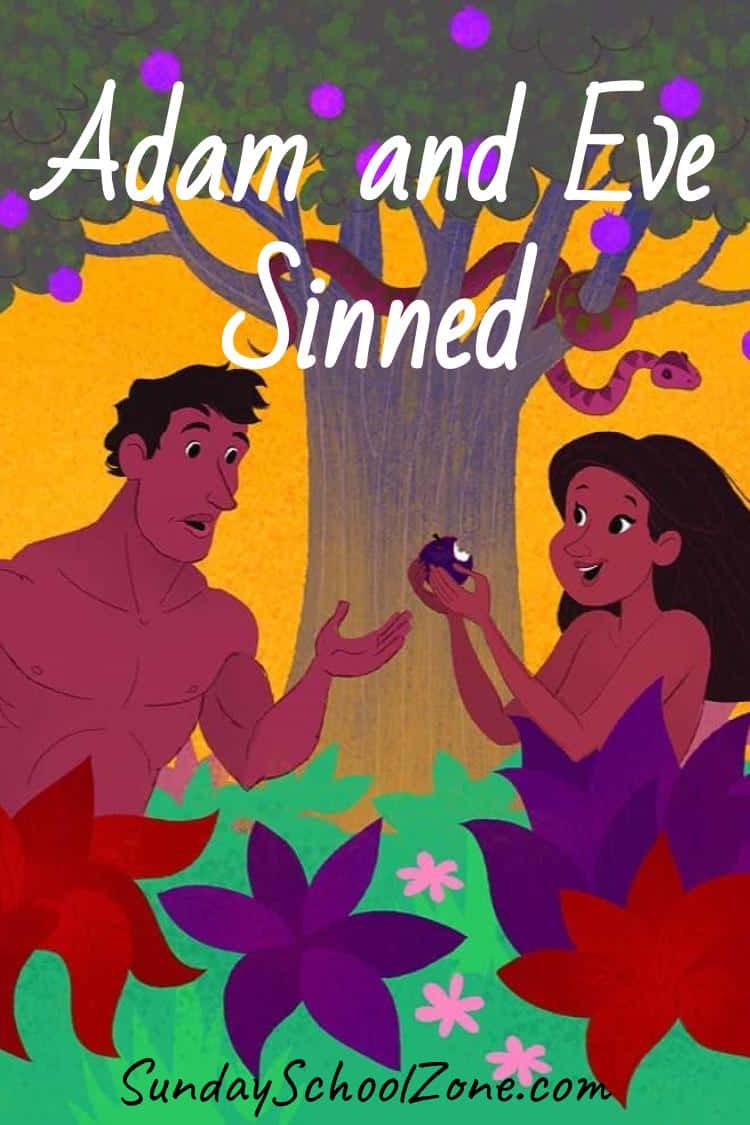 God made Adam and Eve and they were the first humans ever to live. They lived as God's representatives (image bearers) in a good world with everything they needed until they trusted a tree to give them what they needed rather than the God who had already shown He would provide what is good. By trusting something other than God, they became idolatrous. These Bible activities highlight their creation, their sin and its consequences, and God's love for them, even after they'd done wrong.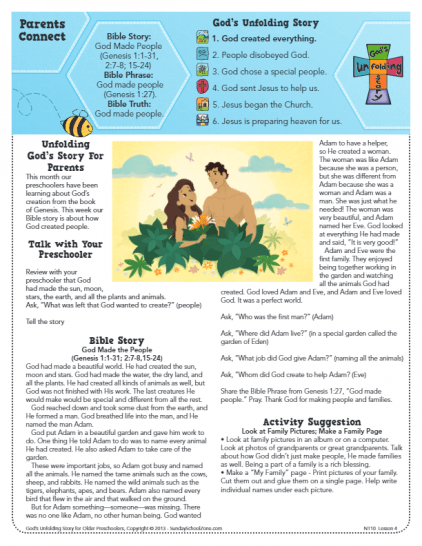 Every lesson from God's Unfolding Story for Older Preschoolers includes a Parents Connect page to help parents or guardians reinforce the lesson at home during the week following the lesson. This is the God Made People Parents Connect page (OT01L4PC). Click on the Get Activity button below to view and/or download the lesson PDF.
Read More ⇨