Peter and Andrew Become Fishers of Men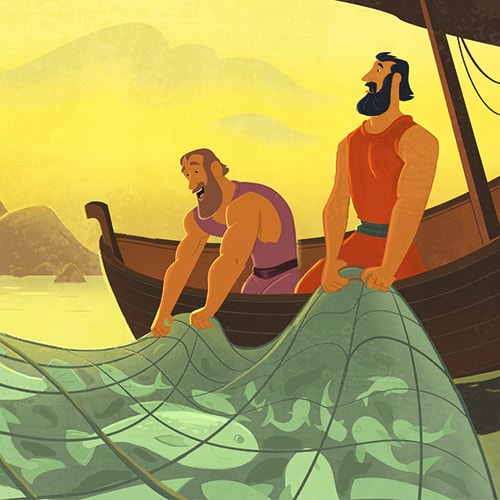 In Matthew 4:18-22, Jesus called Simon Peter and his brother, Andrew, to follow Him in order to become "fishers of men." Verse 20 says, "Immediately they left their nets and followed Him." Such was the power of Jesus' call on the lives of His disciples. These two ordinary men would leave everything and, ultimately, devote their lives to the cause of Christ and telling others about Jesus. The activities below are related to this event and can challenge children in the same way.
This I Can Tell Others About Jesus Teaching Picture shows Jesus talking to His disciples and calling them to be faithful to follow Him. Children can also respond to the call of Jesus to be His followers and tell others about His love.
Read More ⇨