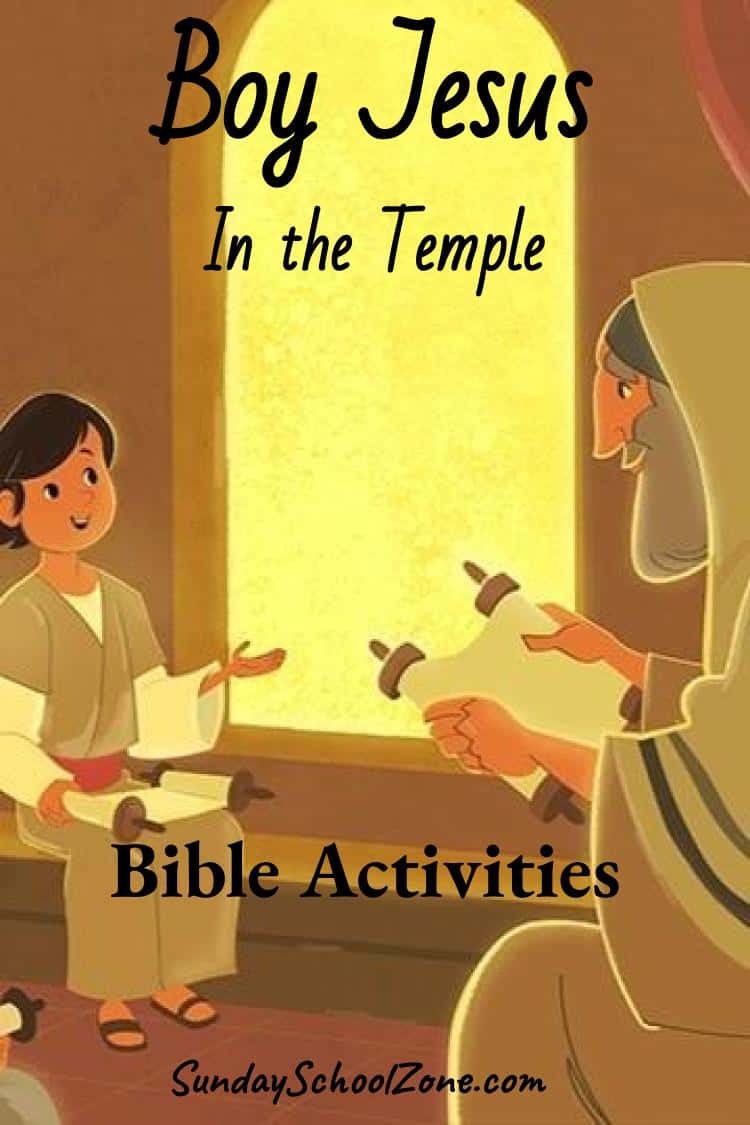 In Luke 2, we read a story about Jesus as a boy, after He disappeared from under His parents' watchful eyes, while visiting Jerusalem. While the Bible doesn't tell us much about Jesus' childhood, we do know that when He was 12, He and His family went to Jerusalem for the Passover festival. Unfortunately, at some point during the trip, Joseph and Mary lost Jesus. They were part of a big caravan of people, and probably thought He was with someone of their party, so they traveled homewards for an entire day before realizing Jesus had been left behind. In a panic, they hurried back. To their surprise, they found Jesus in the temple courts, among the teachers, listening and asking questions.
Mary said to him, "Son, why have you treated us like this? We have been searching for you!" 
To which Jesus replied, innocently, "Didn't you know I had to be in my Father's house?" 
Even at the age of 12, Jesus showed He was becoming aware of His identity as the Messiah. He could talk intelligently with the teachers in the temple and felt at peace in His "Father's house." These Boy Jesus in the Temple Bible activities can help kids understand that, like Jesus, they also must take the time to grow in their understanding of God and spirituality.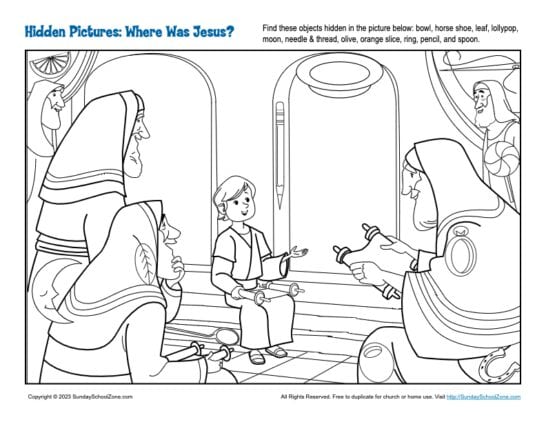 Even as a young boy, Jesus demonstrated that He was different. This Hidden Pictures In Where Was Jesus activity will help kids understand that, like Jesus, they also must take the time to grow in their understanding of God. You can also see a list of the types of free Bible activities we provide on the site, including large…
Read More ⇨