Jesus in the Temple as a Boy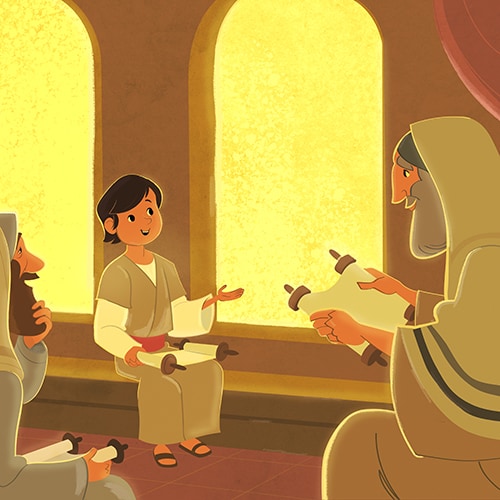 We don't know much about Jesus' childhood. We do know that when Jesus was 12, He and His family went to Jerusalem for the Passover festival. On the way home, Mary and Joseph noticed Jesus was missing and returned to look for Him. They found Jesus in the temple complex talking with the teachers there. The teachers were amazed at His understanding and insights. These activities are about Jesus in the temple as a boy.
Let your children try to find all 16 differences between these pictures, both of which show Jesus as a 12-year-old boy talking with the teachers at the temple.
Read More ⇨