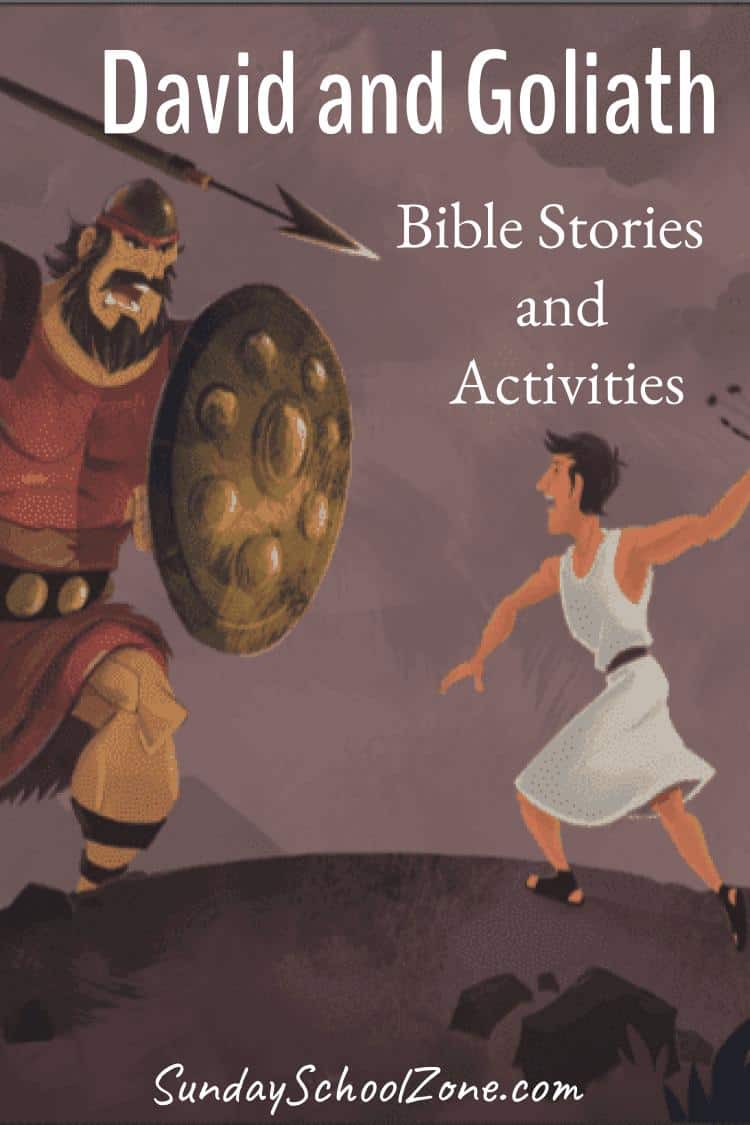 The story of David and Goliath is a story of God's triumph over His enemies through His people. From an early age, David tended flocks of sheep, protecting them from wolves and other dangers, through the strength of God. He was the youngest of eight sons, and his father, Jesse, loved him greatly. During a battle between the Israelites and Philistines, Jesse sent David to the Israelite encampment to check on his brothers. While David was there, however, he noticed the intimidating presence of Goliath–the champion of the Philistines, who was somewhere between seven and eleven feet tall! This Goliath had been heckling the Israelites and cursing God for forty days; so long, in fact, that Saul, the king of the Israelites, had put out a reward for whoever managed to kill Goliath.
So, David, angry that this Philistine would speak blasphemies to the living God, went to Saul and promised to bring Goliath down. He referenced his skills in killing lions and bears that dared attack his sheep, and promised that his time spent shepherding proved that God would rescue him from the hand of Goliath. 
Saul said to David, waving a hand in resignation, "Go, and the Lord be with you." 
David was not a warrior, but he believed God could empower him to conquer any opponent. Sure enough, he met Goliath on the battlefield and, ignoring the taunts the much bigger man threw at him, David invoked the name of God instead. He threw a stone from his sling, and it hurled through the air so fast it was buried in Goliath's forehead. The Philistine giant stumbled, and he fell facedown on the ground–dead. 
The story of David and Goliath, and the supporting activities below, will help children realize the strength of their God and how He can conquer evil through us.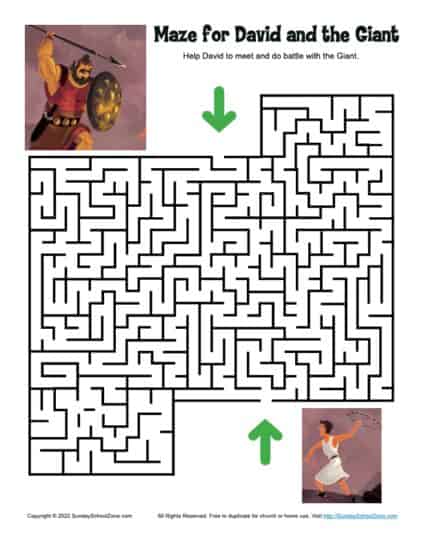 This free Maze for David and Goliath Bible activity will help kids realize the strength of their God and how He can conquer evil through us. You can also see a list of the types of free Bible activities we provide on the site, including large activities. Other related activities can be accessed via the links below.
Read More ⇨