God Answered Hannah's Prayer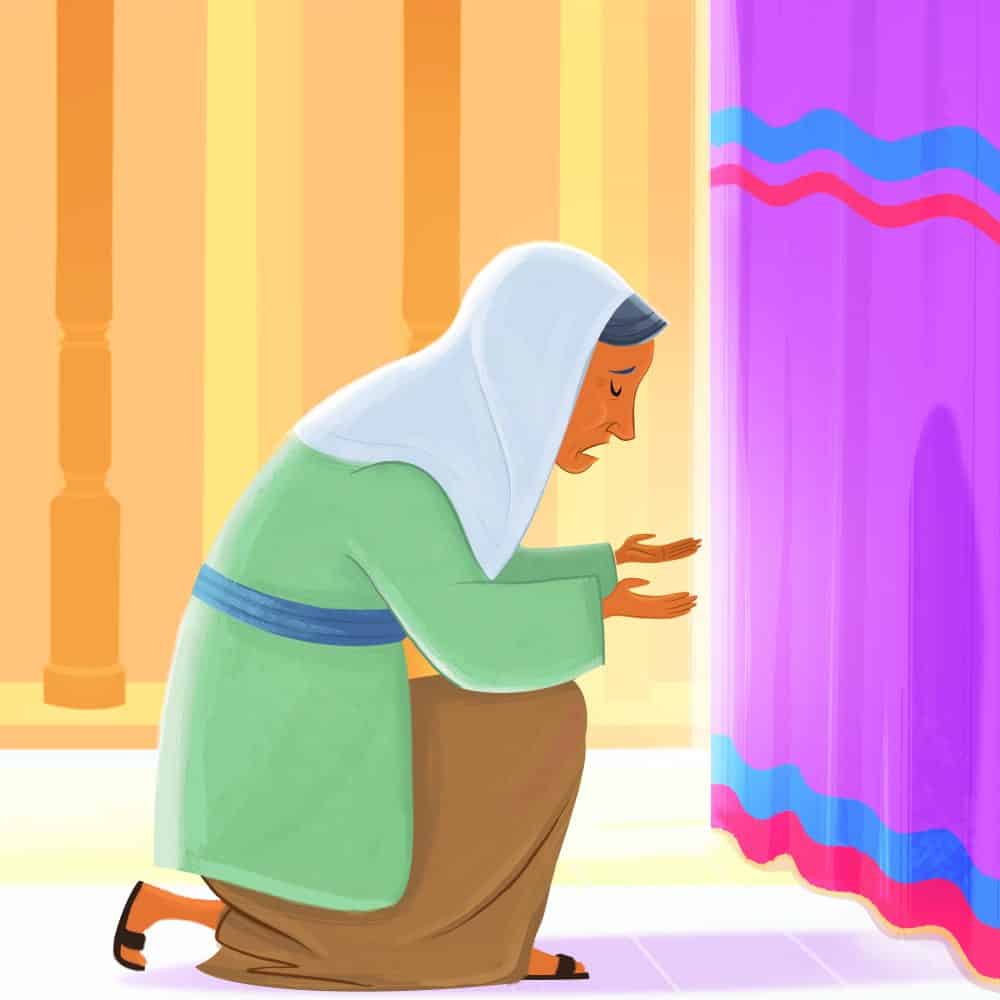 Hannah was a faithful woman living in the days of the judges. She wanted to give birth to a son for her husband. She prayed for a son and God answered Hannah's prayer by giving her a baby she named Samuel. Samuel would become a great prophet among God's people.
When God brought His people out of Egypt in the Exodus, He led them to Mt. Sinai where He gave them His Law through Moses and constituted them as a nation. He called them at that point to be a "kingdom of priests" (Ex. 19:6). Through the years to come, God was working in the life of this nation to shape them into the people (the "kingdom of priests") He wanted and created them to be.
God would use Hannah and her son, Samuel, to accomplish His purposes in Israel. These God Answered Hannah's Prayer Bible activities will help kids learn this story and see how God used Hannah's circumstances to accomplish His will.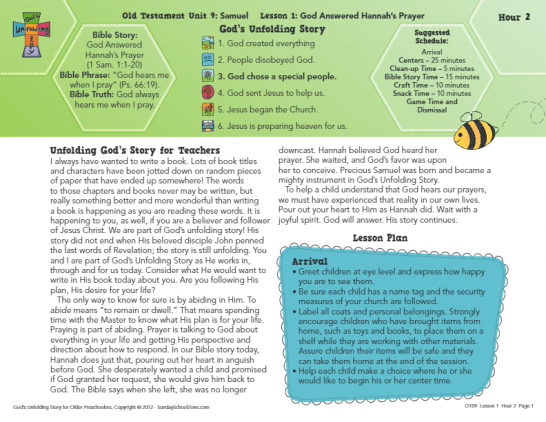 Every lesson from God's Unfolding Story for Older Preschoolers includes two lesson plans (Hour A and Hour B). This is the Hour B lesson plan for God Answered Hannah's Prayer (OT09L1HB). It includes the Hour B lesson plan and the needed reproducibles for that plan. Click on the Get Activity button below to view and/or download…
Read More ⇨