God Showed His Power To Pharaoh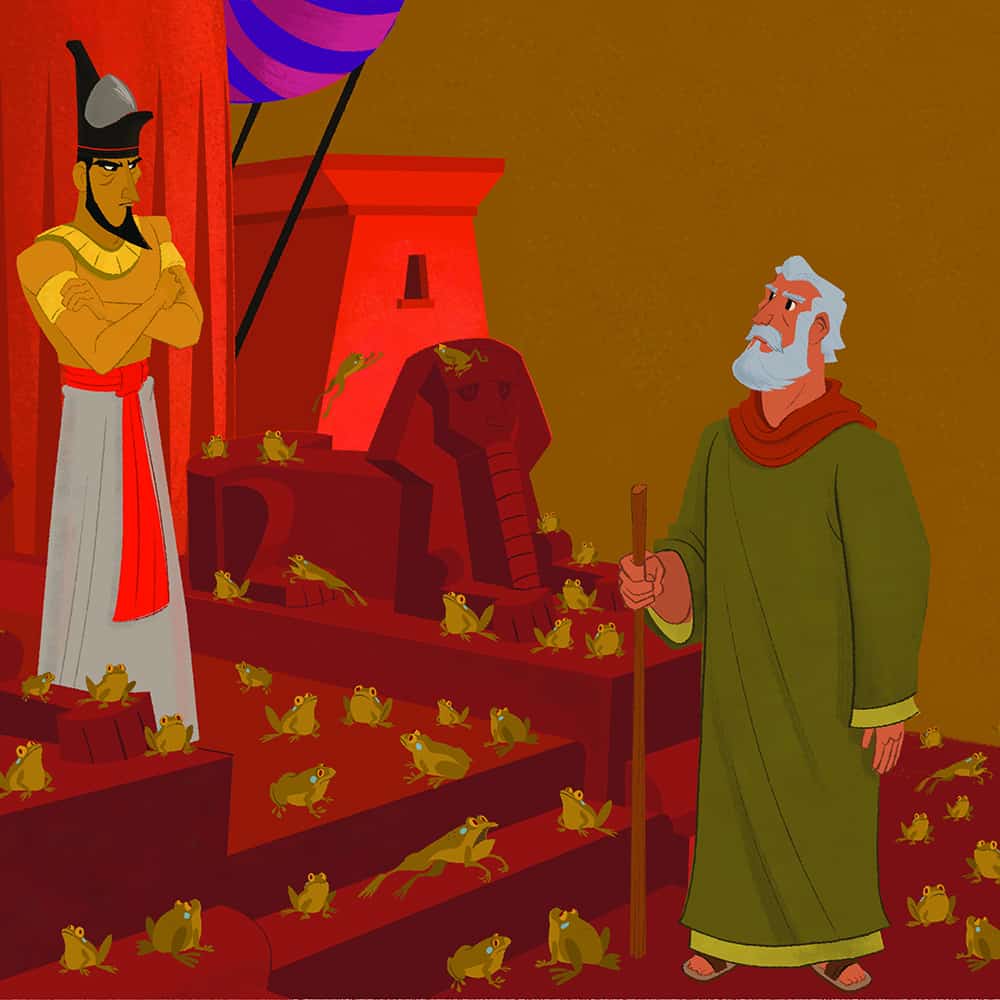 God sent Moses to Pharaoh (king of Egypt) to demand that he let the Hebrews go, but Pharaoh was stubborn and refused. God, therefore, demonstrated His power on the Israelites' behalf. He is God over all people, including the Egyptians, and God over all other gods. These God Showed His Power to Pharaoh Bible activities highlight the plague in which frogs infested Egypt.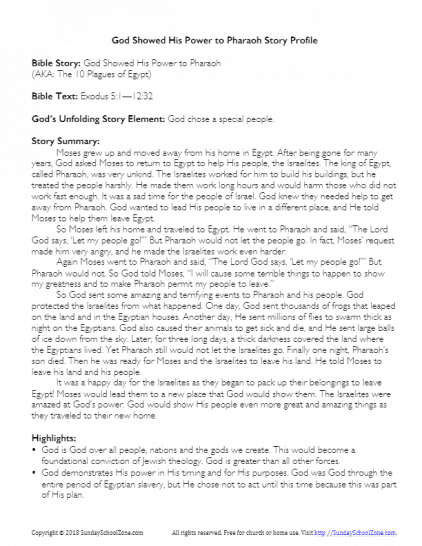 This profile provides a simple overview of the story of God showing His power to Pharaoh through the 10 plagues along with highlights and relevant points of interest based on the text. When possible, we try to provide an approximate date for the event.
Read More ⇨