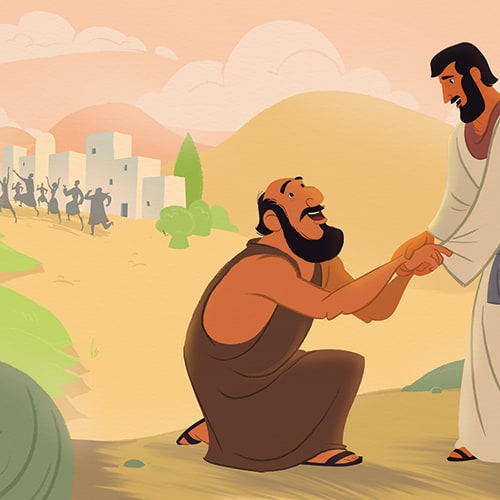 In Luke 17:11-19, 10 men asked Jesus to heal them. He told them to go show themselves to the priest as the Old Testament directed, and on their way, they were healed. They all were pleased, but just one man returned to give Jesus thanks—and this man was a Samaritan. The lesson activities below highlight this important event in Jesus' ministry.
Playing a match game depecting elements of the story of Jesus' healing the 10 healed lepers helps children see the need to express thanks to God.
Read More ⇨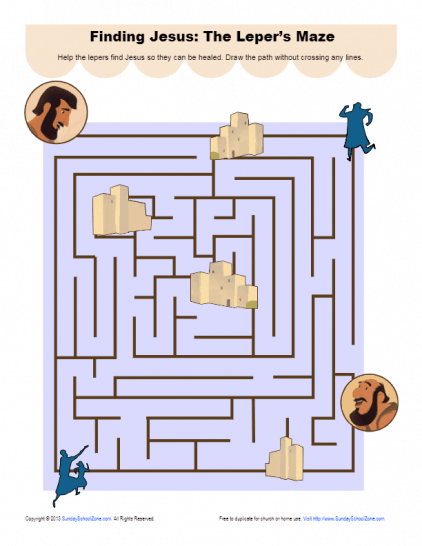 Finding the right path in a maze about the 10 lepers Jesus healed gives children a fun activity to do while learning about the importance of gratitude.
Read More ⇨
Working a jigsaw puzzle showing a grateful healed man thanking Jesus helps children understand the need to express thanks to God.
Read More ⇨