Jesus Healed a Man Born Blind
In John 9:1-7, we find a fascinating story of Jesus healing a man who was born blind. In addition to demonstrating Jesus' miraculous ability to heal any kind of physical ailment, this story reveals that physical illnesses are not necessarily the result of sin, as people often assumed in Jesus' day. The activities below are related to this story and can be used in a Sunday School, classroom, or homeschool setting.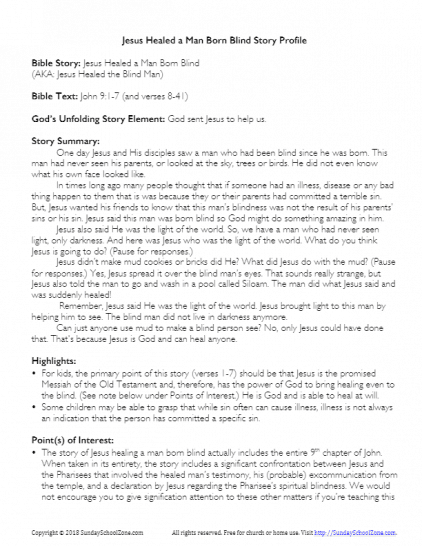 This profile provides a simple overview of the story of Jesus healing a man born blind, along with highlights and relevant points of interest based on the text. When possible, we try to provide an approximate date for the event for all story profiles.
Read More ⇨