Jesus Taught Important Truths
Jesus' teaching was designed to help people understand how to live as Kingdom citizens. His teachings were often heavy, but that doesn't mean they were only for grown-ups. The activities listed below can help interpret some of the important teachings of Jesus for children. Jesus redefined how people should think about God's Kingdom. Among the many teaching events recorded in the Gospels, Jesus' Sermon on the Mount is perhaps the best known. Recorded in Matthew 5-7, the sermon is filled with many truths. These activities are related to topics Jesus addressed in this Sermon as well as other places in the Gospels.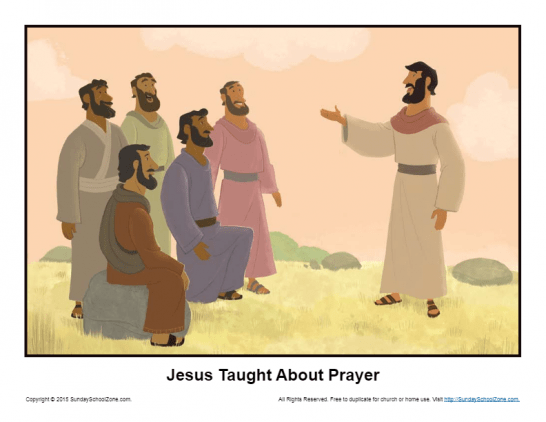 In the Sermon on the Mount, Jesus gave his disciples a model prayer to teach them how to pray. This story illustration will help kids remember that prayer is important to God. This illustration can be used in a Sunday School, classroom, or homeschool setting.
Read More ⇨