Jesus Washed the Disciples' Feet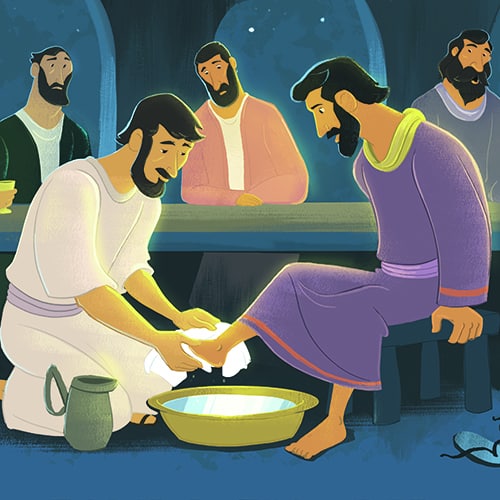 Jesus said He did not come to be serve, but to serve, and He proved it when, in the upper room on the night of His arrest (before He was crucified the next day), He washed His disciples' feet. These Bible activities highlight for kids that important event and its importance for us today.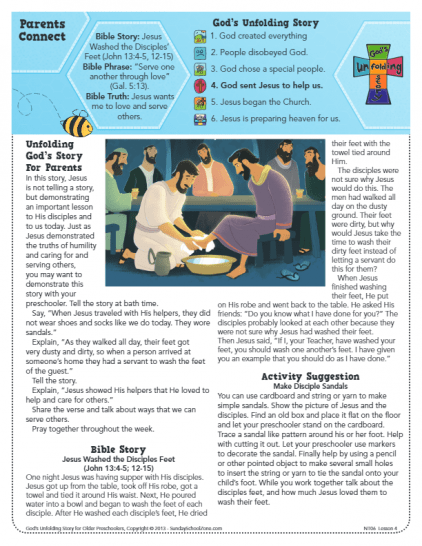 Every lesson from God's Unfolding Story for Older Preschoolers includes a Parents Connect page to help parents or guardians reinforce the lesson at home during the week following the lesson. This is the Jesus Washed the Disciples' Feet Parents Connect page (NT06L4PC). Click on the Get Activity button below to view and/or download the lesson PDF.
Read More ⇨