Joshua and Caleb Explored the Land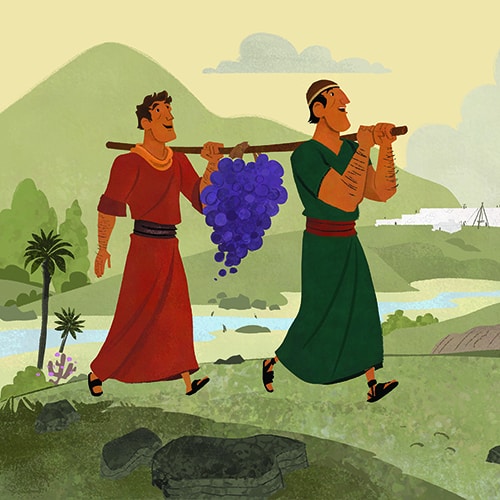 The time had come for the people of Israel to enter the promised land. God had delivered them from Egypt, given them His law at Sinai, and then brought them to the edge of the Promised Land. Moses wisely sent in Joshua, Caleb, and other scouts to check out the land. Only Joshua and Caleb returned with faith that God would give them the land. These activities can help kids learn about this important event in Israel's history and the faith of Joshua and Caleb.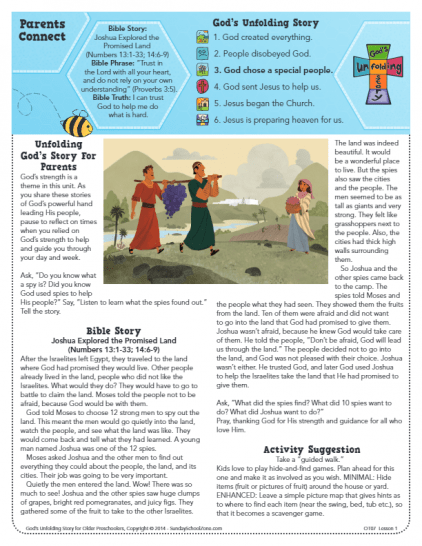 Every lesson from God's Unfolding Story for Older Preschoolers includes a Parents Connect page to help parents or guardians reinforce the lesson at home during the week following the lesson. This is the Joshua Explored the Promised Land Parents Connect page (OT07L1PC). Click on the Get Activity button below to view and/or download the lesson PDF.
Read More ⇨