Mary Anointed Jesus' Feet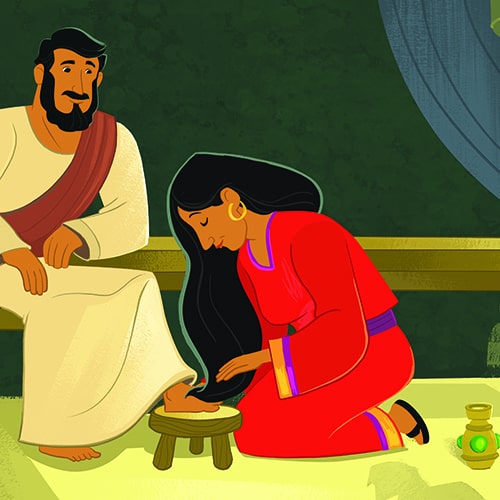 Shortly before his crucifixion, Mary (the sister of Lazarus) anointed Jesus' feet with expensive oil as an expression of her love and devotion to Jesus. Jesus affirmed her actions and used the situation to point to his coming death. The activities below will help engage kids in this story of one woman's beautiful devotion to Jesus.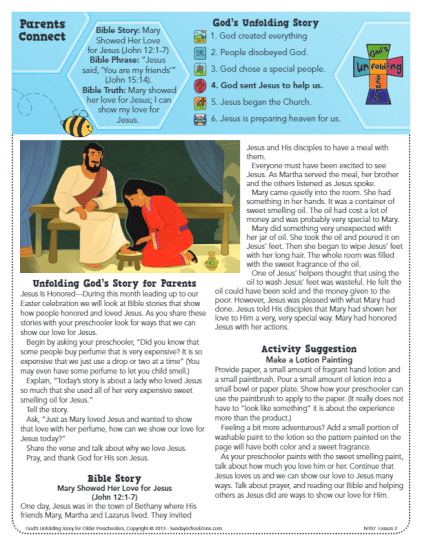 Every lesson from God's Unfolding Story for Older Preschoolers includes a Parents Connect page to help parents or guardians reinforce the lesson at home during the week following the lesson. This is the Mary Showed Her Love for Jesus (NT07L2PC). Click on the Get Activity button below to view and/or download the lesson PDF.
Read More ⇨