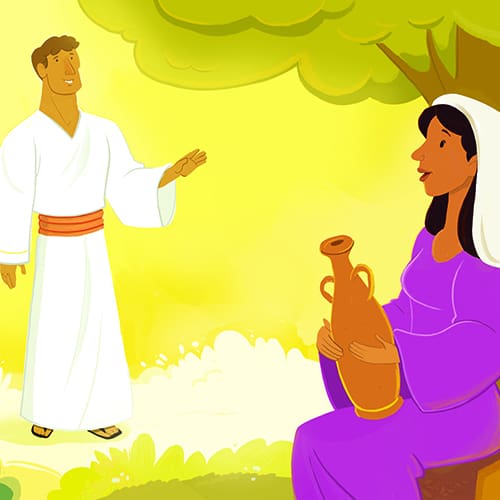 Luke 1:26-56 tells us the Angel Gabriel appeared to Mary before she and Joseph were married and announced that she would have a special baby—Jesus, God's Son! These Mary's Story activity pages highlight that special visit and Jesus' miraculous birth. Jesus was the promised Messiah of the Old Testament who was both physical (of Mary) and spiritual (of the Holy Spirit). How happy Mary must have been!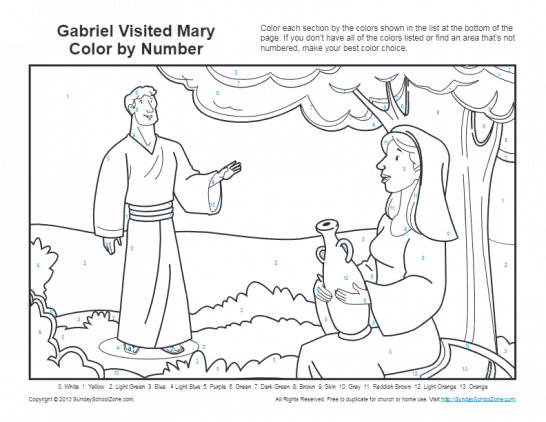 As your children color by number this picture showing Gabriel visiting Mary, you'll have the opportunity to talk to them about what the angel said to her and how she responded. How special it was for Mary that she was going to become the mother of God's Son!
Read More ⇨
With these puppets, children and preschoolers will be able to act out Gabriel's visit with Mary—the visit where the angel announced to her that she would become Jesus' mother!
Read More ⇨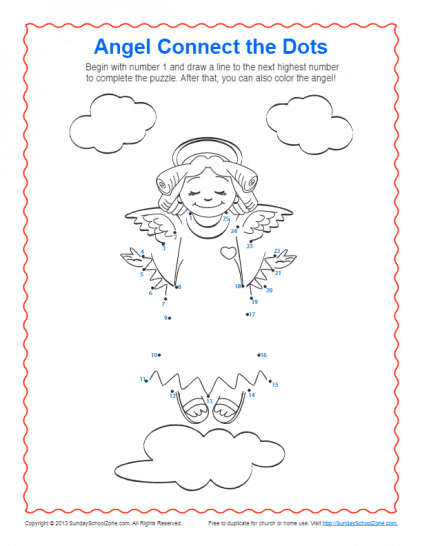 Connect the dots in this Bible activity and you'll see an angel, a favorite symbol of Christmas. Your children will have a great deal of fun with this!
Read More ⇨