Moses And The Burning Bush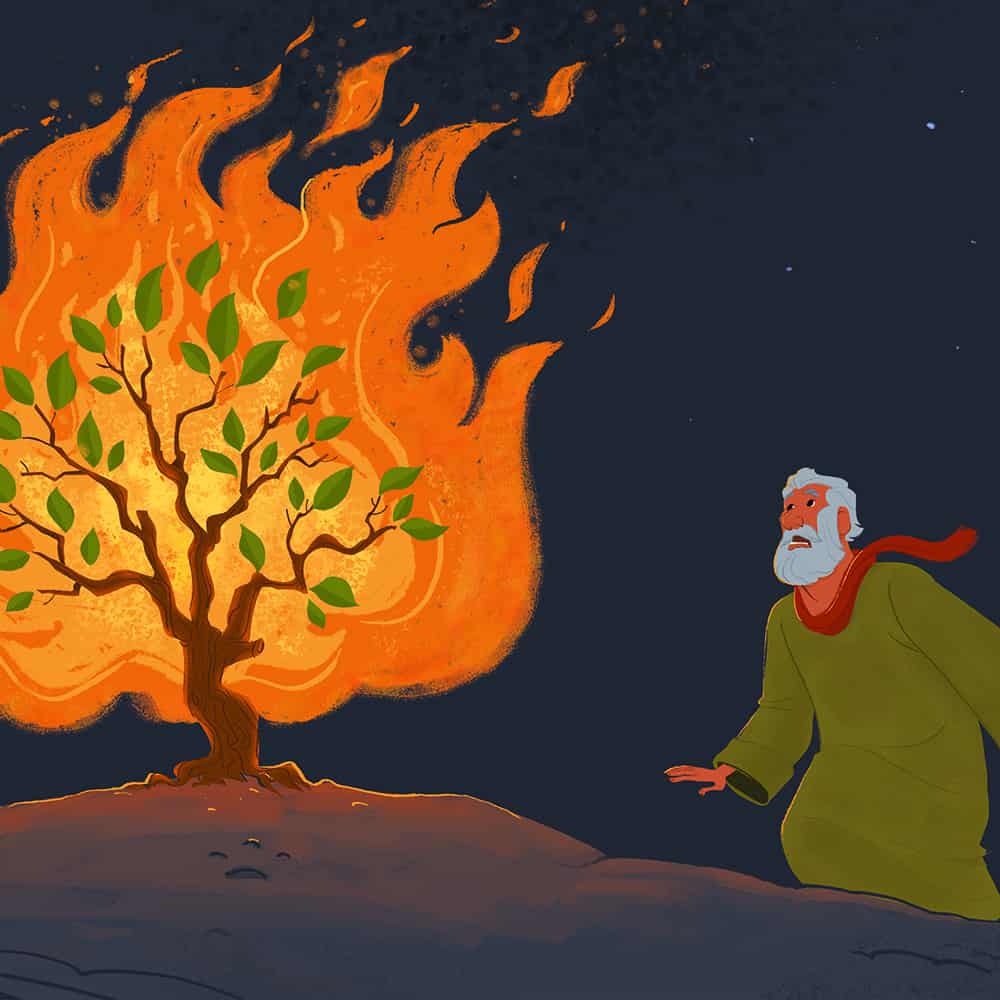 God spoke to Moses from a burning bush and told him he was to go to the Egyptian Pharaoh and tell him to release God's people, the Hebrew slaves. Moses was reluctant, but God's call was clear. These Bible lesson activities are about that important event in the Old Testament and in Moses' life.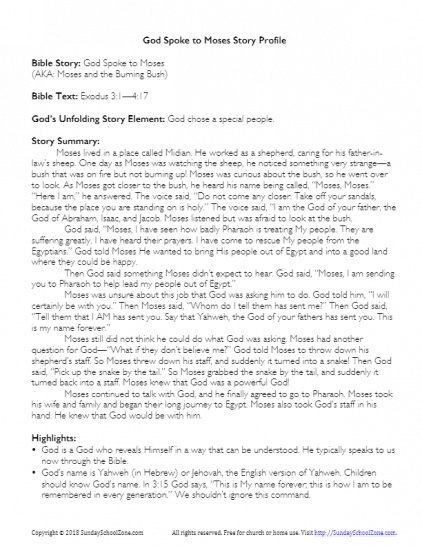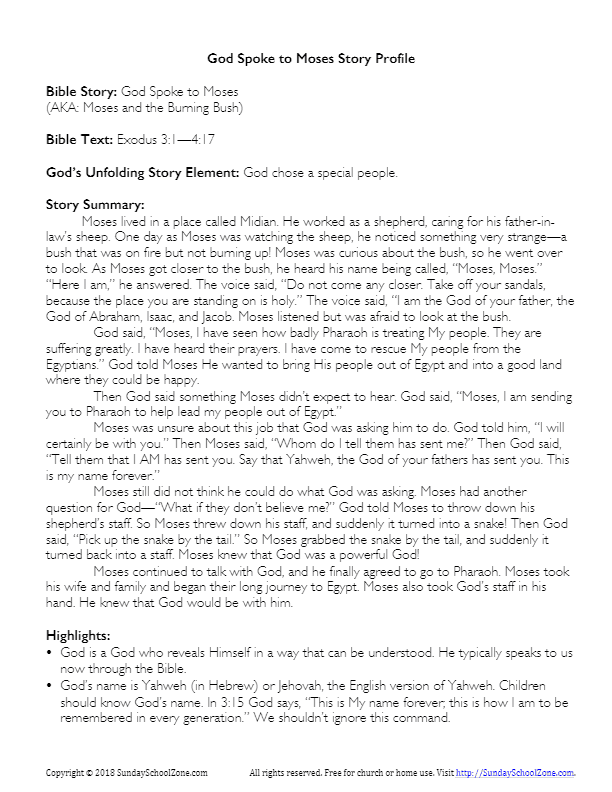 This profile provides a simple overview of the story of God speaking to Moses in the burning bush along with highlights and relevant points of interest based on the text. The story summary is written for kids. When possible, we provide an approximate date for the event.
Read More ⇨