Having regretted that He had created humanity because of all the sin and violence in the world, God sent a great flood to destroy life on the earth. Noah, his family, and the animals, however, remained safe in the ark that God told Noah to build. These God Sent a Great Flood Bible Activities highlight both the flood and the ark's safety. God is a righteous, but also gracious, God.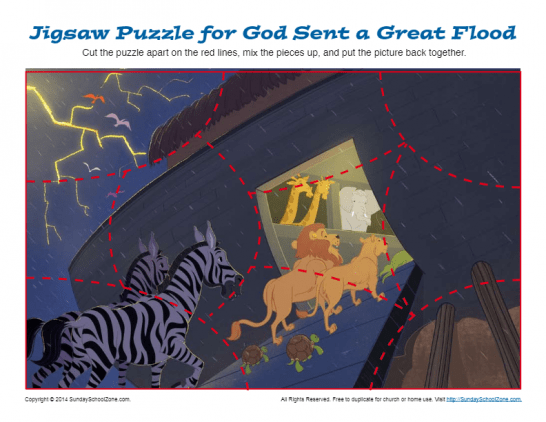 This 10-piece jigsaw puzzle is a fun activity carrying a Noah's ark theme. Children will have a great time putting this puzzle together while learning about the story of Noah and the ark. Kids will learn that God is a gracious God even while bringing judgment on sin.
Read More ⇨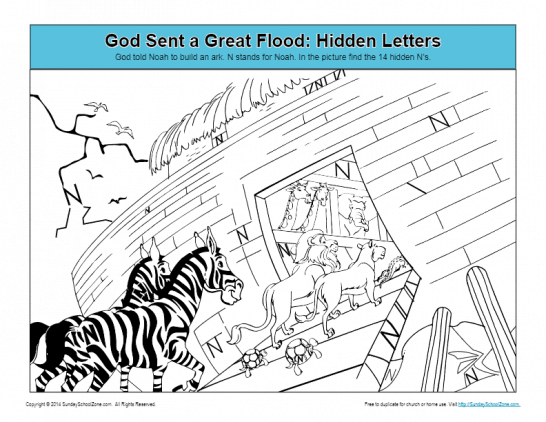 There are 14 hidden Ns in this picture of Noah's ark? Can your children find all of them? After they do, they can color the picture. This hidden pictures activity will help kids learn about Noah and the ark and that God is gracious even while bringing judgment.
Read More ⇨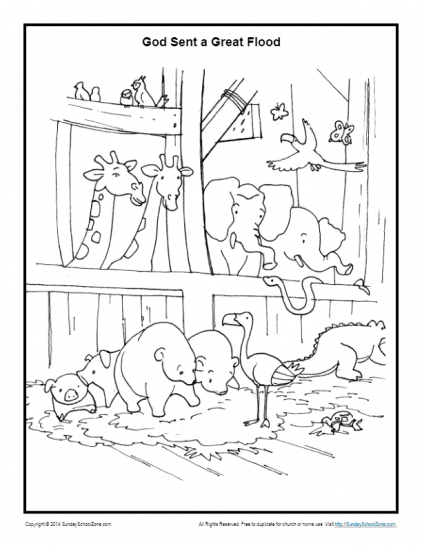 Get out the crayons, the colored markers, or the watercolors! Your kids will love coloring this picture of animals on Noah's ark! Talk to them about the story and the fact that God is a gracious God while also bringing judgment on sin.
Read More ⇨