Palm Sunday Bible Activities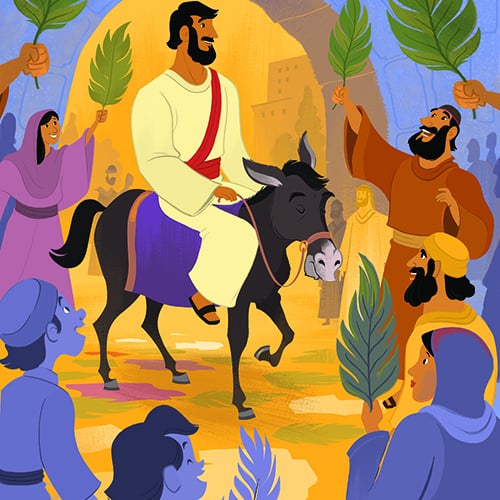 Just a few days before He was crucified, Jesus rode a donkey into Jerusalem as the people waved palm branches and shouted "Hosanna!" His triumphal entry into Jerusalem declared that Jesus is the King of kings. This joyful welcome and declaration is the focus of these Bible activities for kids.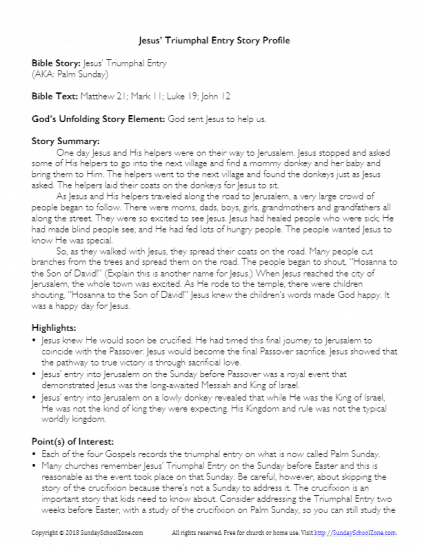 This Jesus' Triumphal Entry story profile provides a simple overview of the story (for kids) along with highlights, points of interest, and an approximate date for the Palm Sunday event. A printable PDF for this profile is available as well as a link to all related activities.
Read More ⇨