Paul Taught Lydia About Jesus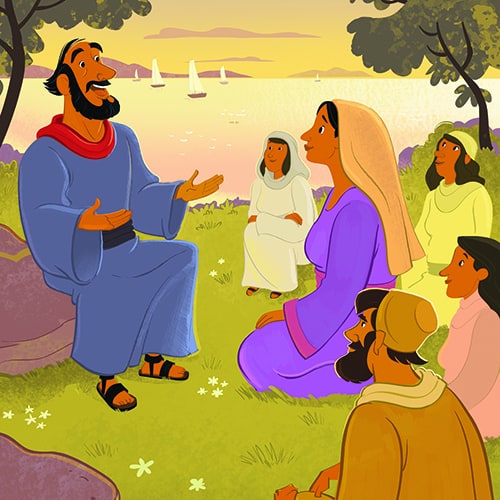 In Acts 16:11-15, we learn that after arriving in Philippi, Paul and his companions had the opportunity to tell a group of women about Jesus. The group included Lydia, who believed and was immediately hospitable to the missionaries. The passage tells us that Lydia was "dealer in purple," which probably suggests she was relatively wealthy. The Bible lesson activities below highlight this event in Paul's important missionary work.
Every lesson from God's Unfolding Story for Older Preschoolers includes a Parents Connect page to help parents or guardians reinforce the lesson at home during the week following the lesson. This is the Paul Taught Lydia About Jesus Parents Connect Page (NT10L4PC). Click on the Get Activity button below to view and/or download the lesson PDF.
Read More ⇨