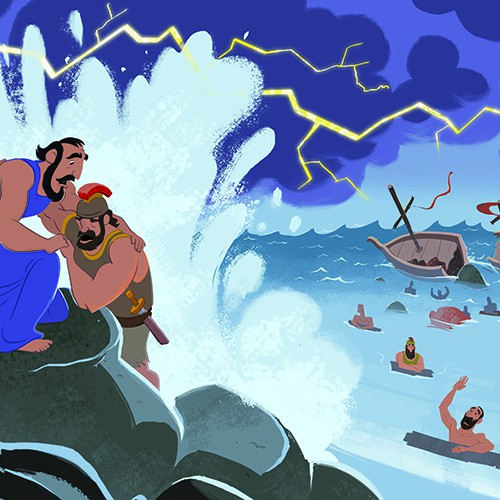 We learn in Acts 27 that on his way to Rome to stand trial, Paul was shipwrecked on the Island of Malta. A shipwreck is never a pleasant experience, but God used this event to demonstrate His goodness and bring the good news of Jesus to the people of this island. These Paul Was Shipwrecked Bible lesson activities for children will help kids understand that despite the hardships Paul faced, God was taking care of him. We can trust Him to take care of us as well.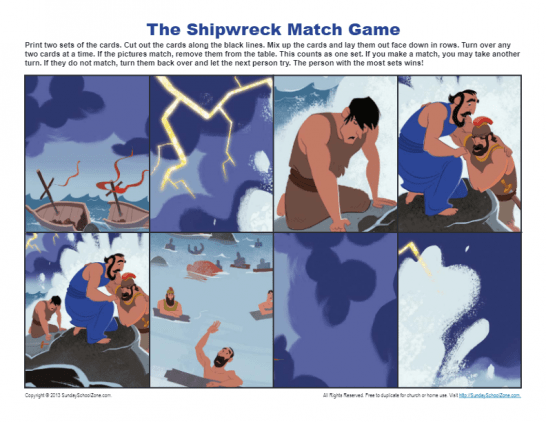 This Bible activity is a match game highlighting the shipwreck of the apostle Paul as he made his way to Rome. Who can find the most matches? Who can tell the story of what happened to Paul and how God was caring for him along the way?
Read More ⇨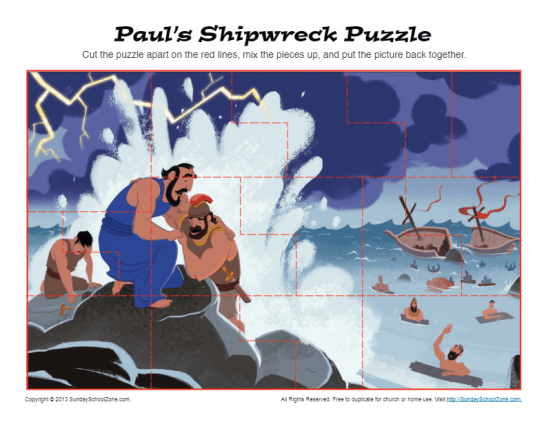 This 14-piece jigsaw puzzle depicts the shipwreck experienced by Paul as he sailed to Rome. This Bible activity is a tremendous reminder that God was with him!
Read More ⇨