Peter and the Lame Man Bible Activities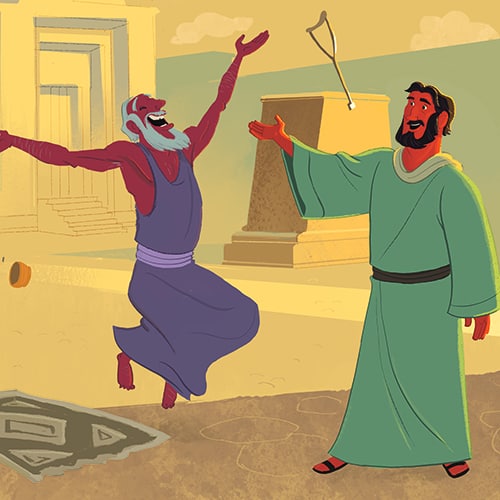 In Acts 3:1-10, as Peter and John made their way to the temple, they encountered a man who couldn't walk. Peter healed the man in Jesus' name and the man's joyful response created quite a stir. The activities below will help children become familiar with this story, with Peter's role in the early church, and with Jesus' power to heal sick and disabled people.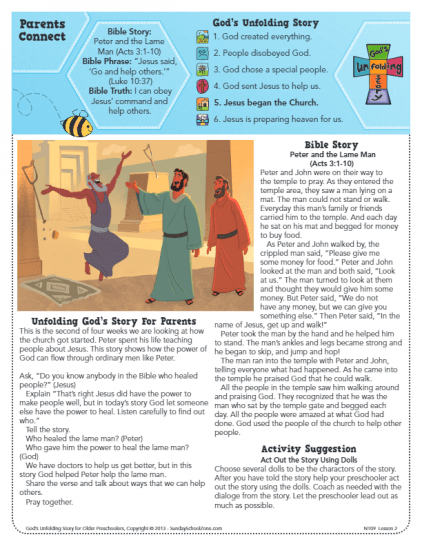 Every lesson from God's Unfolding Story for Older Preschoolers includes a Parents Connect page to help parents or guardians reinforce the lesson at home during the week following the lesson. This is the Peter and the Lame Man Parents Connect Page (NT09L2PC). Click on the Get Activity button below to view and/or download the lesson PDF.
Read More ⇨