Peter Healed Tabitha (Dorcas)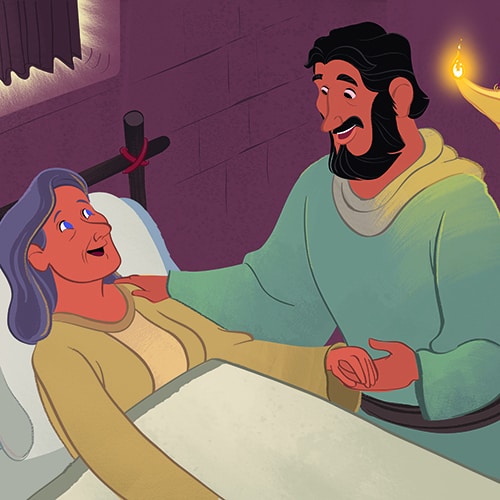 Tabitha (Dorcas) was a beloved disciple living in Joppa. She did many good things for people there, but she became very ill and died. Peter was summoned to her and healed her. As a result, many of the people in that area trusted in the Lord. Tabitha's life and Peter's actions demonstrate the power of love that was present in the early church. They're good examples for us as well and will remind kids of the need to be caring and loving for all people.
Every lesson from God's Unfolding Story for Older Preschoolers includes a Parents Connect page. This is The People in the Church Loved One Another Parents Connect Page (NT09L3PC).
Read More ⇨