Peter Was Rescued from Jail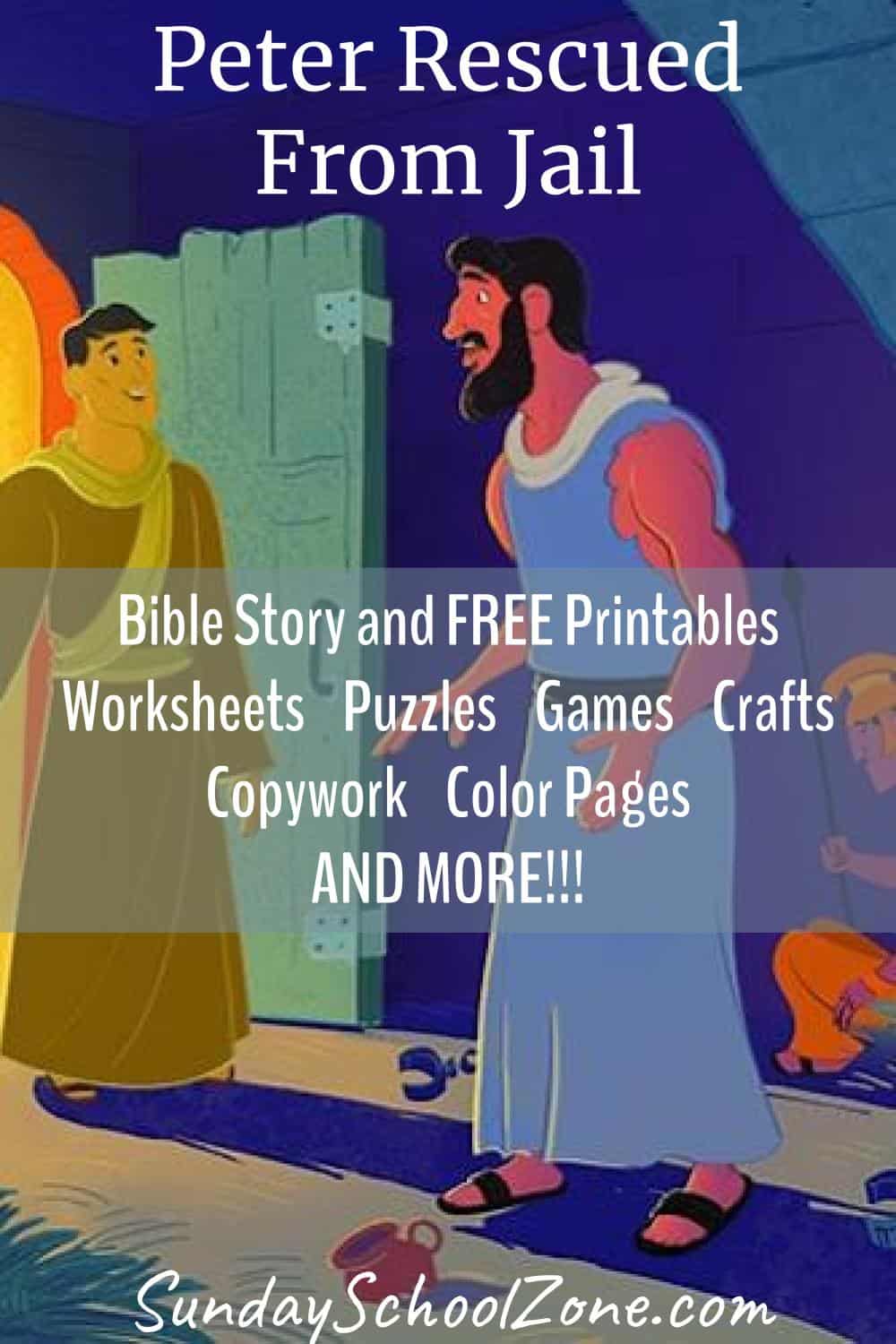 In Acts 12:1-18, the apostle James was martyred and Peter was jailed. Herod was planning to kill Peter, but the night before his execution was to take place, an angel came and rescued Peter from prison. The activities below will help children understand that God helped the early church share the good news about His Son, Jesus Christ.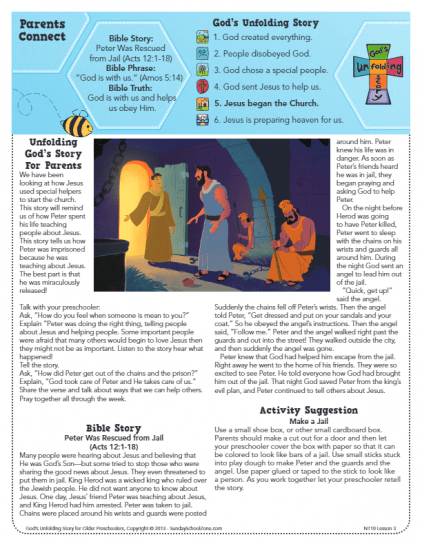 Every lesson from God's Unfolding Story for Older Preschoolers includes a Parents Connect page to help parents or guardians reinforce the lesson at home during the week following the lesson. This is Peter Was Rescued from Jail Parents Connect Page (NT10L3PC). Click on the Get Activity button below to view and/or download the lesson PDF.
Read More ⇨