Jesus Taught About Forgiveness and God's Love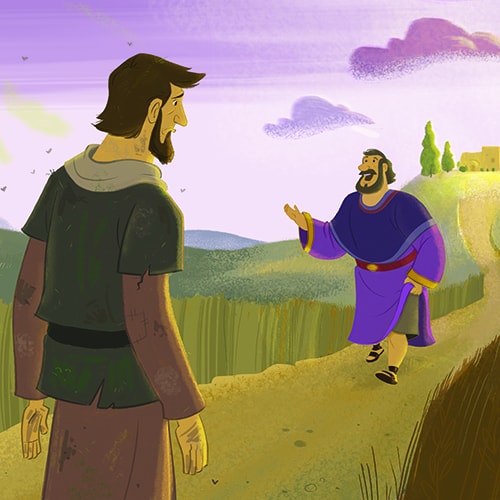 In the story of the lost son (the Prodigal Son) Jesus taught about forgiveness and the abundant love of our heavenly Father. The Father's great forgiveness was born of His great love for His son, even though His son had been unfaithful and irresponsible. It's really a story about God's love for Israel even though she had been unfaithful to Him. Many of the religious leaders of Jesus' day were unhappy (like the older son) that people were choosing to follow Jesus (like the younger son). God still calls His people to follow Jesus in repentance and humility even when others oppose it.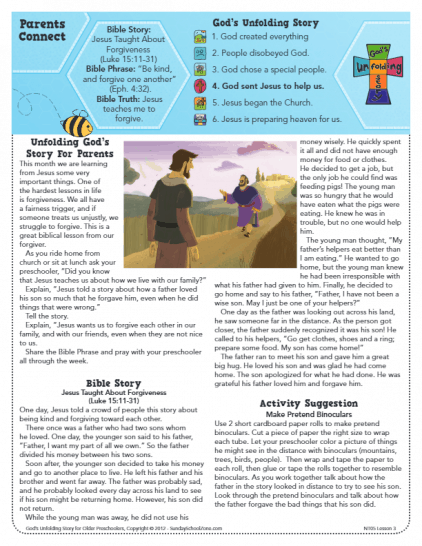 Every lesson from God's Unfolding Story for Older Preschoolers includes a Parents Connect page to help parents or guardians reinforce the lesson at home during the week following the lesson. This is the Jesus Taught About Forgiveness Parents Connect page (NT05L3PC). Click on the Get Activity button below to view and/or download the lesson PDF.
Read More ⇨