The Story of the Kind Man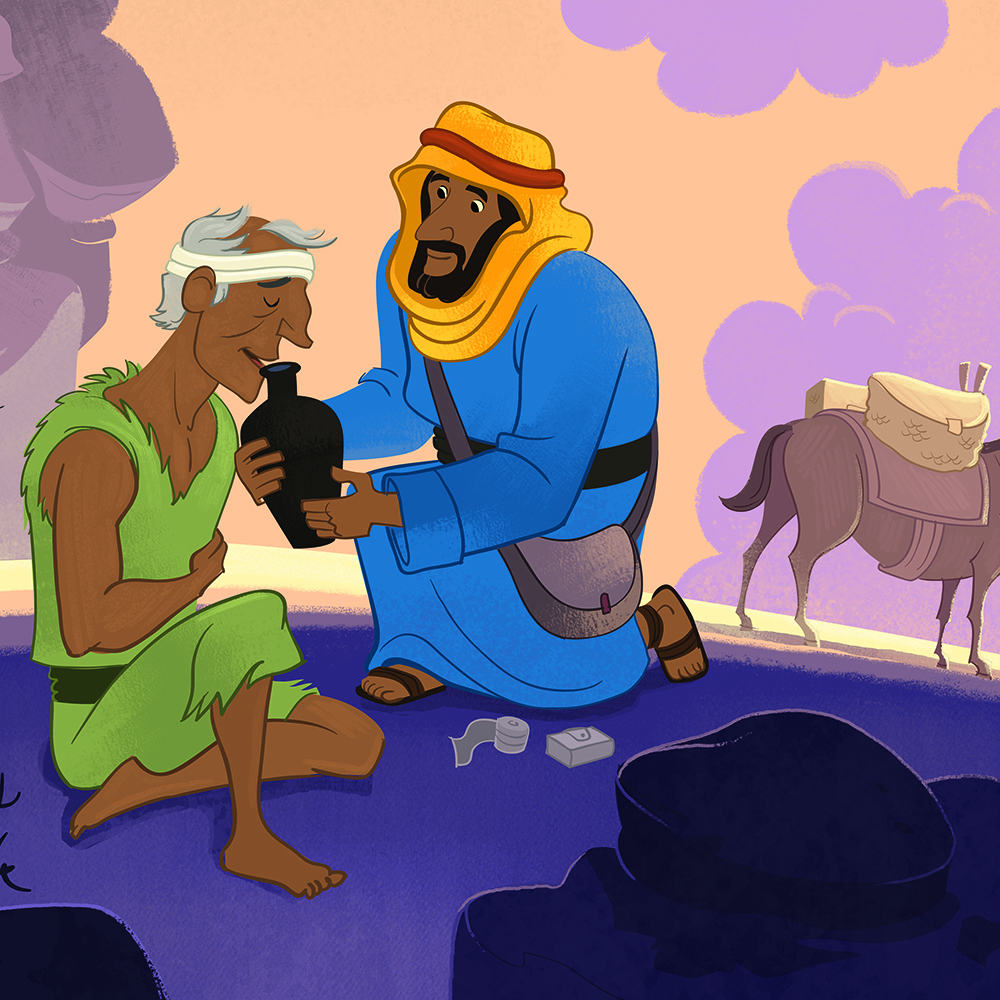 When asked by a Jewish "expert in the law" to define "neighbor," Jesus told the story of the kind man found in Luke chapter 10. A man in great need was cared for by a hated Samaritan. The Samaritan demonstrated true godly compassion and acted more like one of God's children than the Jews in the story. These free Story of the Kind Man Bible activities will help kids learn about this story.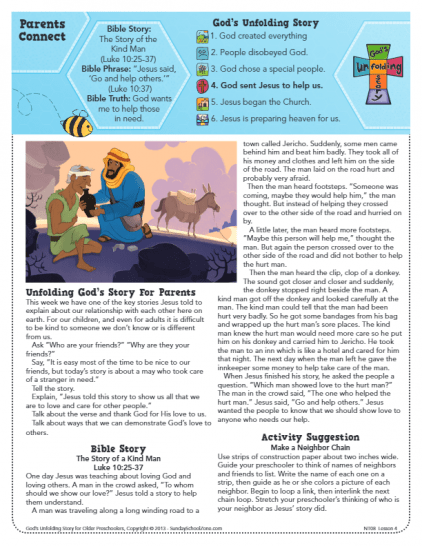 Every lesson from God's Unfolding Story for Older Preschoolers includes a Parents Connect page to help parents or guardians reinforce the lesson at home during the week following the lesson. This is The Story of the Kind Man Parents Connect Page (NT08L4PC). Click on the Get Activity button below to view and/or download the lesson PDF.
Read More ⇨