The Story of the Forgiving King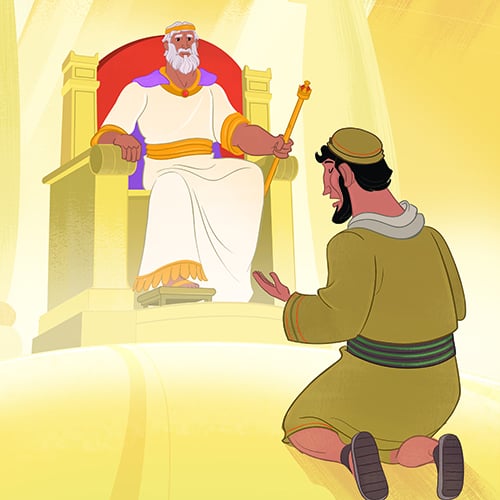 In Matthew 18:21-35, Jesus told a parable about forgiveness. A king who forgave a huge debt was angry when the one he'd forgiven demanded from another debtor that he be paid a much smaller debt owed to him. The king held the man accountable, reminding us that God has forgiven us a larger debt than we could ever repay. We should, therefore, be forgiving toward others. These Story of the Forgiving King Bible activities highlight this important parable.
Every lesson from God's Unfolding Story for Older Preschoolers includes a Parents Connect page to help parents or guardians reinforce the lesson at home during the week following the lesson. This is The Story of the Forgiving King Parents Connect Page (NT08L2PC). Click on the Get Activity button below to view and/or download the lesson PDF.
Read More ⇨