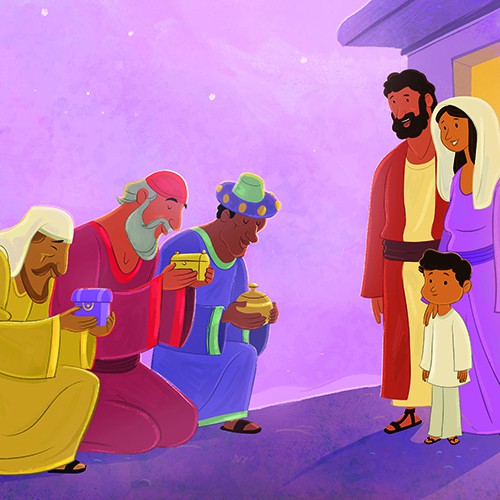 Traditionally, the wise men (Magi) have been treated as part of the Christmas story because Matthew records their visit immediately after he tells of the birth of Jesus. He notes, however, that their visit was "after Jesus was born in Bethlehem." In all likelihood, the visit of the Magi probably occurred around 2 years after Jesus' birth. This would explain why Herod ordered the massacre of boys who were two years old and under (Matt. 2:16). The wise men were learned men from the east who came looking for "the King of the Jews," in order to worship Him. The activities below are related to this famous story.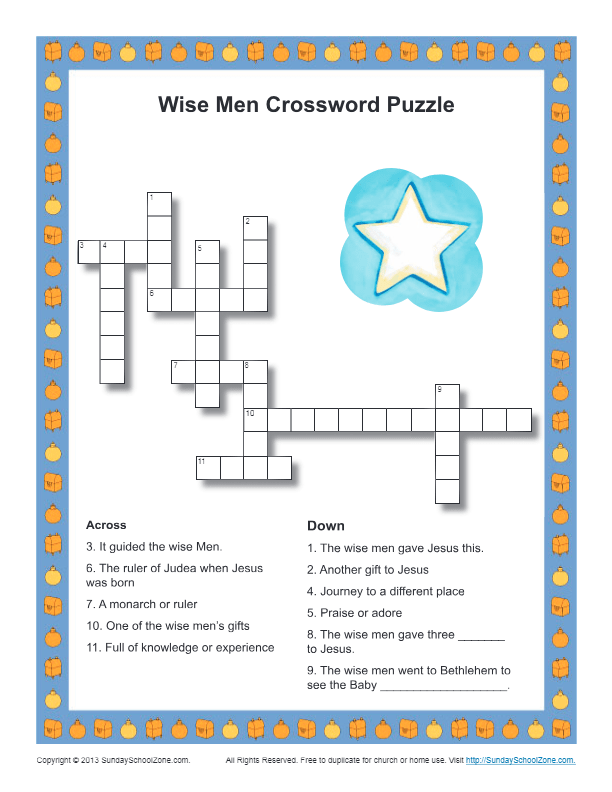 This simple crossword about the story of the wise men helps children learn key themes in the story.
Read More ⇨
Helping the wise men find the child Jesus by working this maze helps children understand that the wise men had to travel to see Jesus.
Read More ⇨
This match game about the wise men's visit to worship Jesus helps children learn the key elements of the story.
Read More ⇨