Brite Digital Weekend Curriculum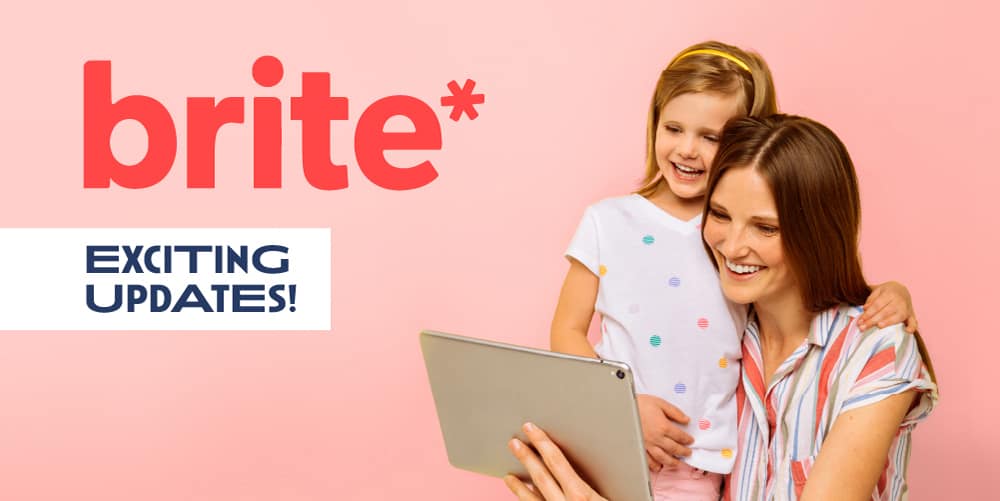 Your children's ministry curriculum shouldn't be challenging! As you look for creative and easy-to-use ways to reach and disciple children online, at home or at church, the adaptable and customizable Brite digital weekend curriculum from Awana can help!
We are excited to share with you Brite, our weekend church curriculum from Awana. Updated this year with even more features, Brite makes it simple to stay connected to your community with Gospel-focused teaching, biblically sound lessons, and Scripture involvement through guided conversations and engaging media. Check out some highlights below, some of which will be new even to our current subscribers:
Dated Lessons Within Each Month of the Curriculum
Lesson dates make it easy for you and your leaders to have the same resources in hand before each Sunday – and you can build community with other churches that are using Brite via our Brite Leaders and Disciplemakers Facebook Group.
Simple File Organization
Files are easy to navigate, with lesson resources and copies just for your large and small group leaders!
Visual Theme: The Best Way to Interest Kids in the Lesson
Visual themes are introduced as a fun way to engage kids and build excitement and continuity around each unit, all while staying rooted in Scripture.
Individual Instructions and Printables for Each Small Group Activity
Each lesson is complete with printables and expanded instructions for each small group activity. Download them all at once or individually.
Weekly Memory Verses to Help Children Stay Engaged With Scripture
All memory verses are in ESV. (Customizable, blank memory verse printables are included if you prefer to use a different translation.) Each lesson includes a link to the Bible App so you can read from your favorite version!
Easy-to-Navigate Curriculum Lesson Layouts
Lessons now include a more streamlined layout so you and your leaders can read with ease. Materials are simple and concise to meet your needs.
Brite Leaders Facebook Group: the Place to Connect
The Brite Leaders Facebook Group is a great place to share how you are implementing Brite in your church and get ideas from other leaders. This private group is also where you can get answers to questions you have or alert us to issues that come up. You can also reach out to us by phone with any questions or issues at (866) 292-6227.
We commit to providing a printable children's ministry curriculum that serves you well and want Brite to be your best children's ministry curriculum of 2021 and beyond. Let us know how the updates work for you; we would love any feedback you have!
If Brite sounds interesting to you and you don't yet have it in your church, learn more!