Bible Lesson Activities About Children
Jesus loved children and invited them to come close to Him. The following activities highlight the value the Bible places on the youngest members of the human race.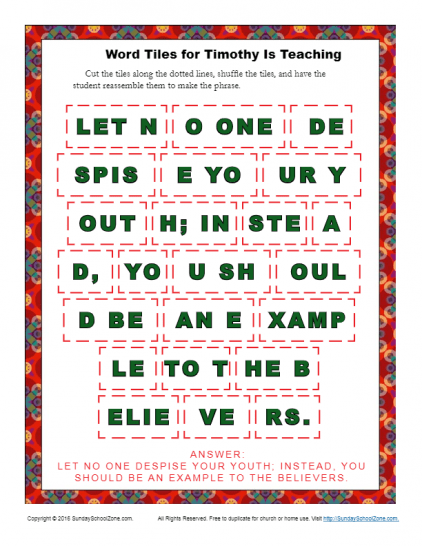 In Paul's first letter to Timothy, he encouraged Timothy to not be discouraged because he was young. Timothy had the special privilege of serving from his youth. This word tiles activity will help kids learn that being young is not a disadvantage, but a blessing.
Read More ⇨