The Pledge of Allegiance to the Christian Flag

The Christian flag has become a symbol of Christianity used by Christians and churches all over the world. It is typically honored by the Christian Pledge of Allegiance, which is often taught and recited by children in church, Sunday School, or Vacation Bible School (VBS). The activities below can help you teach about the flag and pledge if you are using it in your church in some capacity.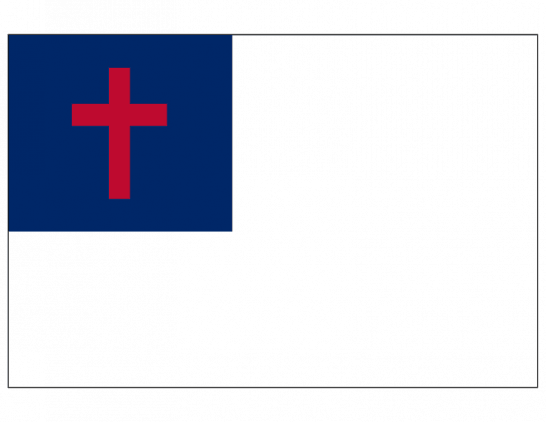 This is a printable PDF of the Christian Flag in a full 8 1/2 X 11 format. It can be used if you need to print out the image to show kids in a children's sermon or other teaching context. The activity page also includes a brief explanation of the colors of the flag and what they mean.
Read More ⇨