Bible Lesson Activities About Conversion
Conversion takes place when an individual places his or her trust in Christ for salvation and eternal life. Conversion involves not only faith but repentance, or turning away, from sins to live a new life. The Bible activities below will help children become familiar with conversions that took place in the Bible, and thereby help them become familiar with what conversion means in practical terms.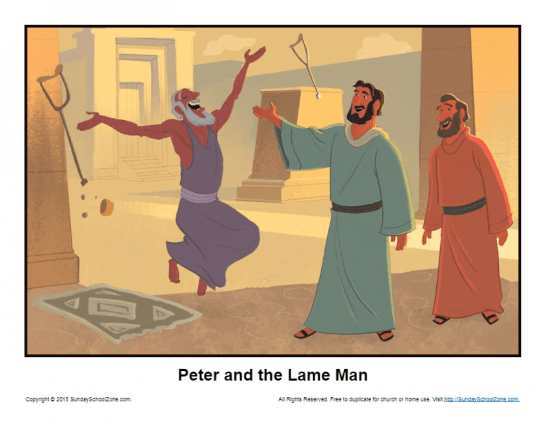 The story of the lame man is a wonderful illustration of God's amazing power. This Peter and the Lame Man Story Illustration will help children remember that just as God healed and changed the lame man, He can change us, too.
Read More ⇨