Bible Lesson Activities About Discipleship
A disciple is a follower of a specific teacher or leader, including, and perhaps especially, Jesus. While the term "disciples" is used to refer to Jesus' twelve closest followers, it also is used in a broader sense to refer to all of His followers, even those who follow Him today. Christian discipleship, therefore, refers to the process of incorporating Jesus' teachings into one's habits and life. These activities highlight various examples of discipleship in the New Testament.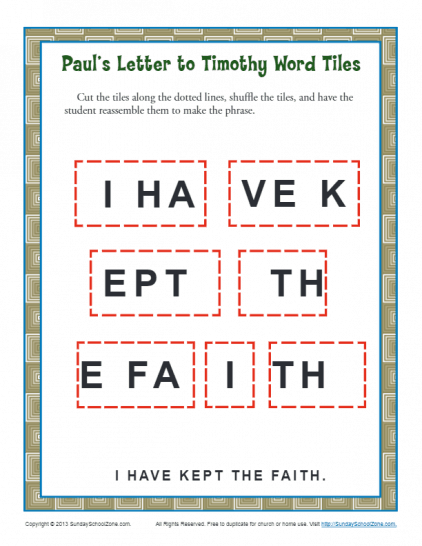 This word tiles puzzle is a Bible activity that reminds children that Paul had remained faithful to Christ throughout his ministry.
Read More ⇨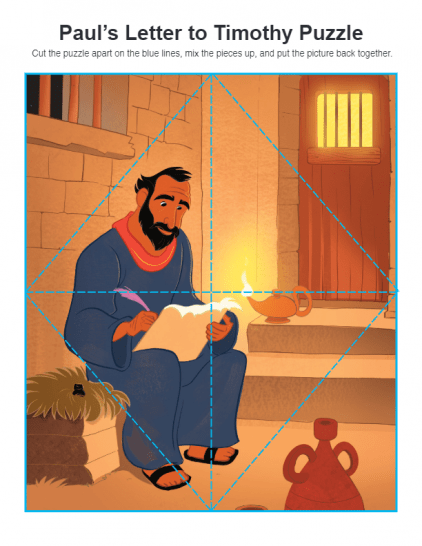 Preschoolers and children will have fun putting together this eight-piece puzzle showing Paul writing to his friend Timothy. Like many other Bible activities, this one makes learning fun!
Read More ⇨