Bible Lesson Activities About God's Power
God can do anything—anything, that is, that isn't contrary to His nature. God cannot sin, therefore; but He can do all those things we typically think of as being impossible for human beings. The lesson activities below highlight biblical events in which God intervened in human affairs and did remarkable, noteworthy things. Nothing is impossible with God (see Luke 1:37).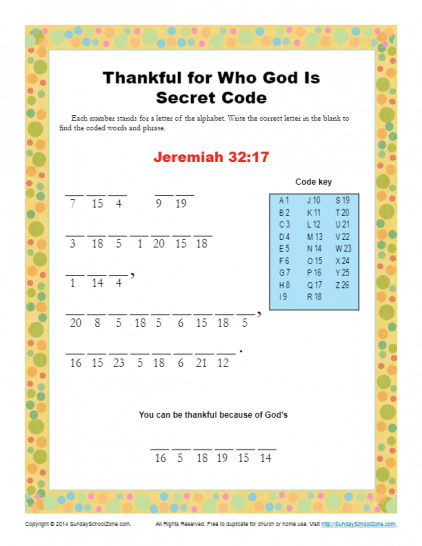 Children love coded words activities and this one, based on Jeremiah 32:17, will remind kids that "God is Creator and, therefore, powerful." We do not proclaim a weak or powerless god who cannot help us.
Read More ⇨