Bible Lesson Activities About God's Power
God can do anything—anything, that is, that isn't contrary to His nature. God cannot sin, therefore; but He can do all those things we typically think of as being impossible for human beings. The lesson activities below highlight biblical events in which God intervened in human affairs and did remarkable, noteworthy things. Nothing is impossible with God (see Luke 1:37).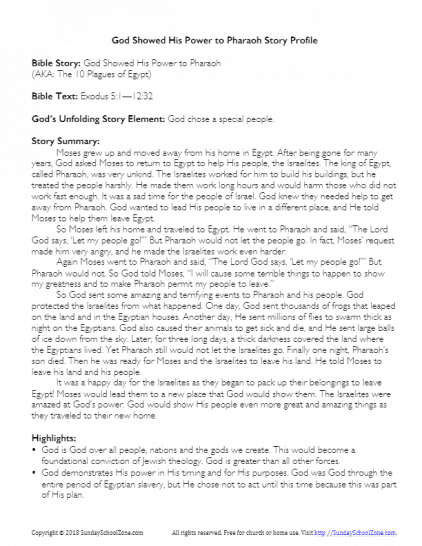 This profile provides a simple overview of the story of God showing His power to Pharaoh through the 10 plagues along with highlights and relevant points of interest based on the text. When possible, we try to provide an approximate date for the event.
Read More ⇨