Bible Lesson Activities About God's Protection
In the Bible we see numerous instances in which God acted to protect people or individuals from harm. Each of the lesson activities below features this kind of event.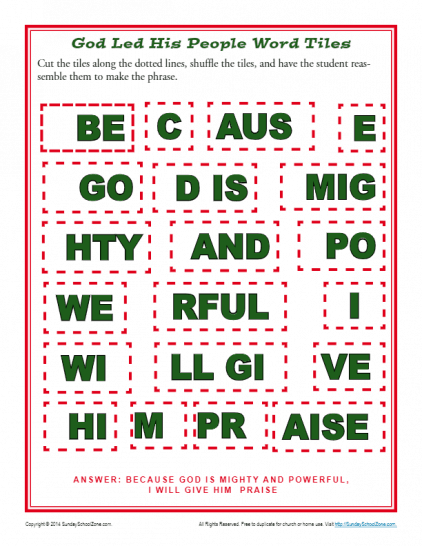 This God Led His People Through Moses Word Tiles activity highlights the parting of the Red Sea and the Hebrews' walking through it when they were trapped between the sea and Pharaoh's army. God can do whatever He wishes in our lives!
Read More ⇨