Jesus Is God's Son Bible Lesson Activities
One of the most important themes in the Bible is the truth that Jesus is God's Son—and God Himself The Bible lesson activities below emphasize this truth.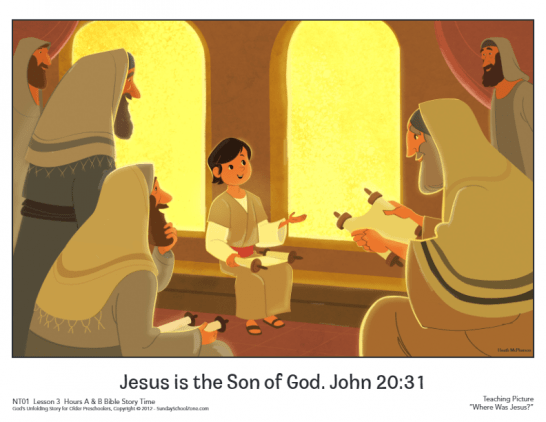 Every lesson from God's Unfolding Story for Older Preschoolers includes a full-color teaching picture for use in teaching the lesson. This is the teaching picture for Where Was Jesus? (NT01L3TP). Click on the Get Activity button below to view and/or download the lesson PDF.
Read More ⇨