Jesus Is God's Son Bible Lesson Activities
One of the most important themes in the Bible is the truth that Jesus is God's Son—and God Himself The Bible lesson activities below emphasize this truth.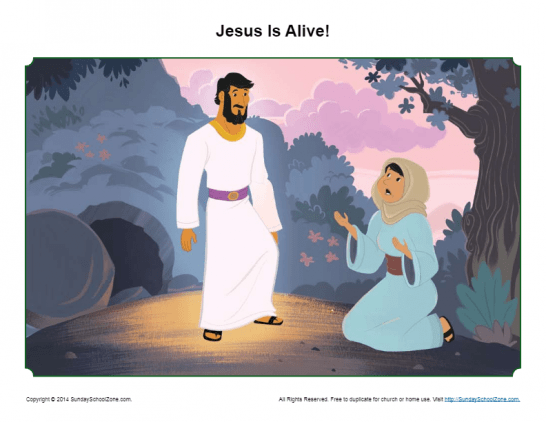 The resurrection of Jesus following His crucifixion is a vital part of the gospel story. This Jesus Is Alive Story Illustration will help kids think about this important event and learn that Jesus is still alive today! What a great truth that should be celebrated every day!
Read More ⇨