Bible Lesson Activities About Prayer
Prayer is talking to God and believing that He will respond. In the Bible lesson activities below, children will be reminded of the reality, the importance, and the power of prayer. Why does prayer make a difference? Because God hears His people and responds!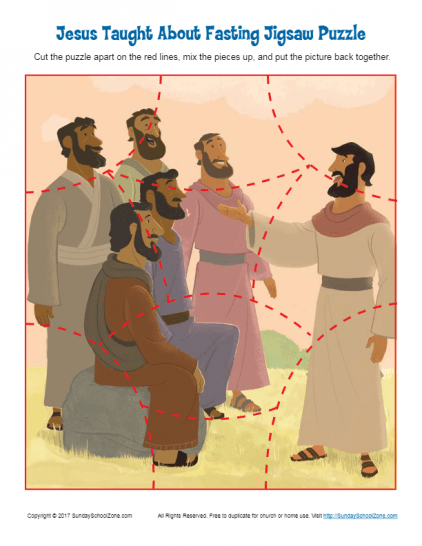 In Luke 5, Jesus taught His followers an important principle about fasting. This Jesus Taught About Fasting Jigsaw Puzzle will help kids better understand that fasting is to be a private act, not something done for show.
Read More ⇨