Bible Lesson Activities About Prayer
Prayer is talking to God and believing that He will respond. In the Bible lesson activities below, children will be reminded of the reality, the importance, and the power of prayer. Why does prayer make a difference? Because God hears His people and responds!
This 12-piece jigsaw puzzle made up of 3-, 4-, and 6-sided pieces will remind children of the details of Peter's miraculous escape from prison—and the fact that God takes care of those who seek to honor Him.
Read More ⇨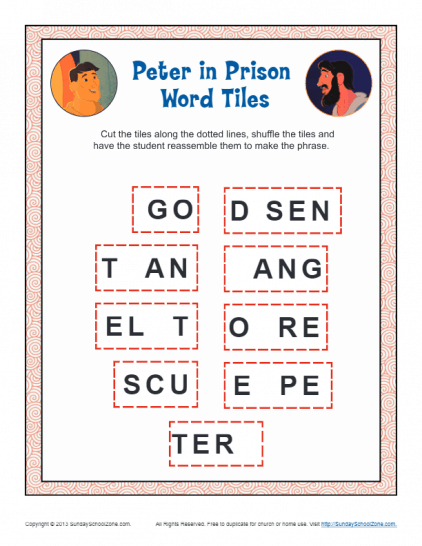 Young readers will have a great deal of fun working this word tile puzzle. They will place nine tiles in the proper order to spell a clear sentence that conveys how the apostle Peter escaped from jail.
Read More ⇨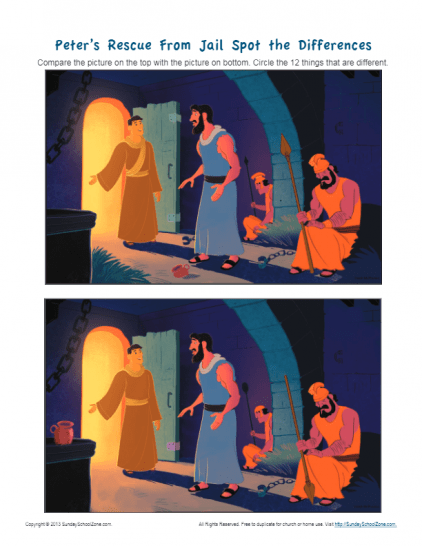 In this spot thedifferences activity, children will be challenged to find 12 specific ways in which two seemingly identical pictures are different. In each image, an angel is showing Peter the way of escape from jail. God takes care of His people!
Read More ⇨