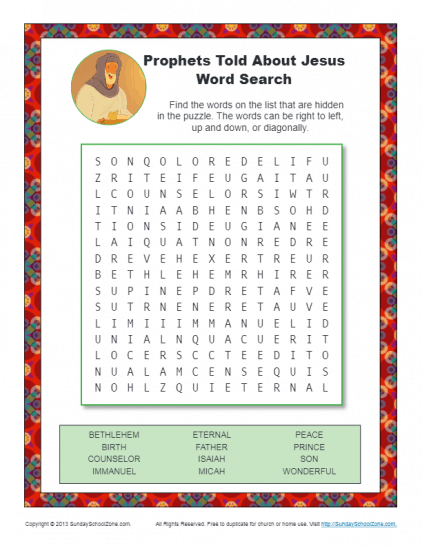 Finding key words related to two Messianic prophecies in the Old Testament—one from Isaiah and the other from Micah—is challenging, fun, and educational! You'll have fun working this word search puzzle, because it's a Bible activity for children that adults also will enjoy!
Read More ⇨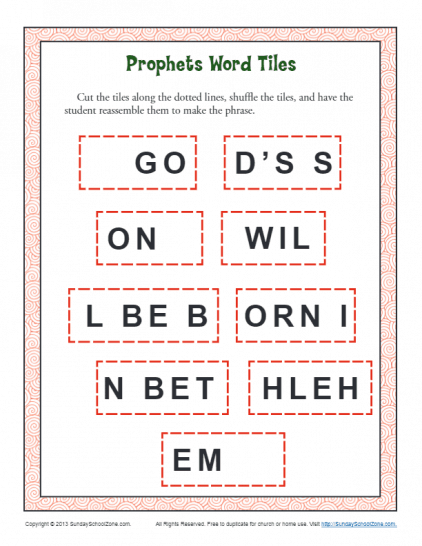 "God's Son will be born in Bethlehem." Micah wasn't quite this explicit, but, inspired by God's Holy Spirit, he foretold this very event. Your children will love these word tiles and have great fun putting them in the proper order.
Read More ⇨
This Bible activity for children is a jigsaw puzzle highlighting the fact that in the Old Testament Jesus' birth was foretold hundreds of years before it occurred. Many things were—and are—special about Jesus!
Read More ⇨