Bible Lesson Activities About Sin
Sin refers to disobedient actions against God, but it also is an attitude that says that one can live without God. The following Bible lesson activities highlight sin and its consequences.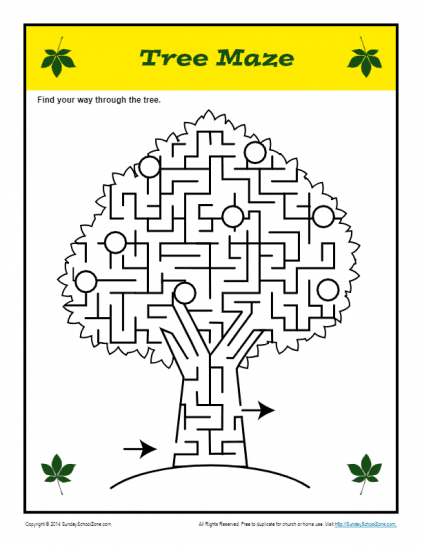 This "tree maze" is truly amazing! Let your kids work it after you've shared the Bible story with them that tells how people disobeyed God.
Read More ⇨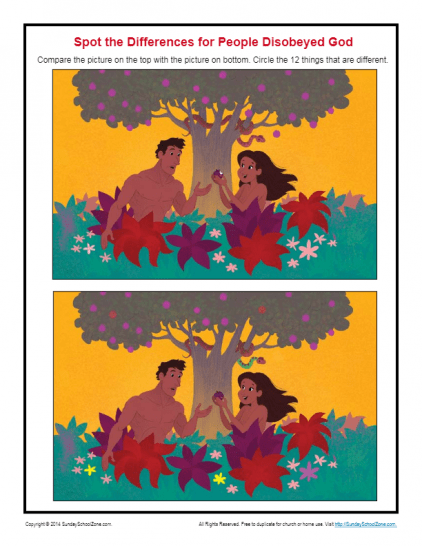 Twelve differences exist between these two pictures of Adam and Eve taking bites of the forbidden fruit and sinning against God. Can your children find them all?
Read More ⇨